THE SPECIALTY OF OUR AGENCY IS TAILORED TOURS THROUGHOUT MOROCCO.
Our agency works with customers from all over the world, in order to provide personalized trips to suit your needs. You can choose one of our many scheduled trips that can have as a starting point either Marrakech, Fez, Casablanca, or other cities. Our Morocco tours will allow you to experience the true genuine Moroccan culture, which will be an experience that stays with you for a lifetime. Starting from the desert trips, the camel rides, the mint tea, and the imperial cities: you won't feel a second of boredom in Morocco!
Morocco is a land of contrasts that will not cease to amaze you with all the hidden jewels it has to offer. Its breathtaking landscapes and mesmerizing imperial cities will leave you speechless. Overall, if you have the opportunity to visit Morocco you shouldn't skip it no matter what!
The diversity of Morocco's geography, geology, weather, and culture makes it one of the most popular and most suitable filming destinations. The variety of spectacular landscapes, the array of stunning lights, and the multiplicity of architectural wealth make Morocco an extremely appealing scenery for film productions.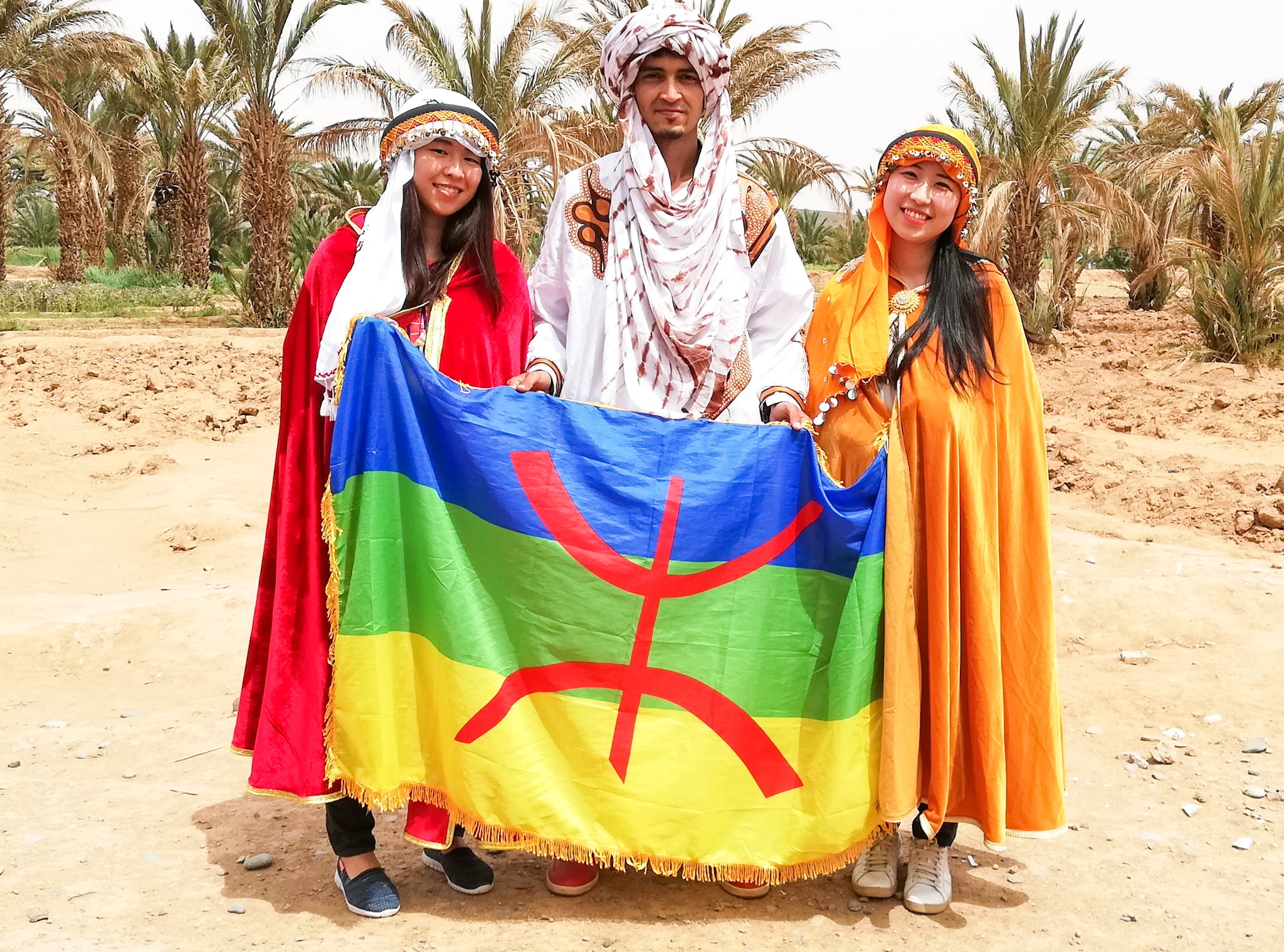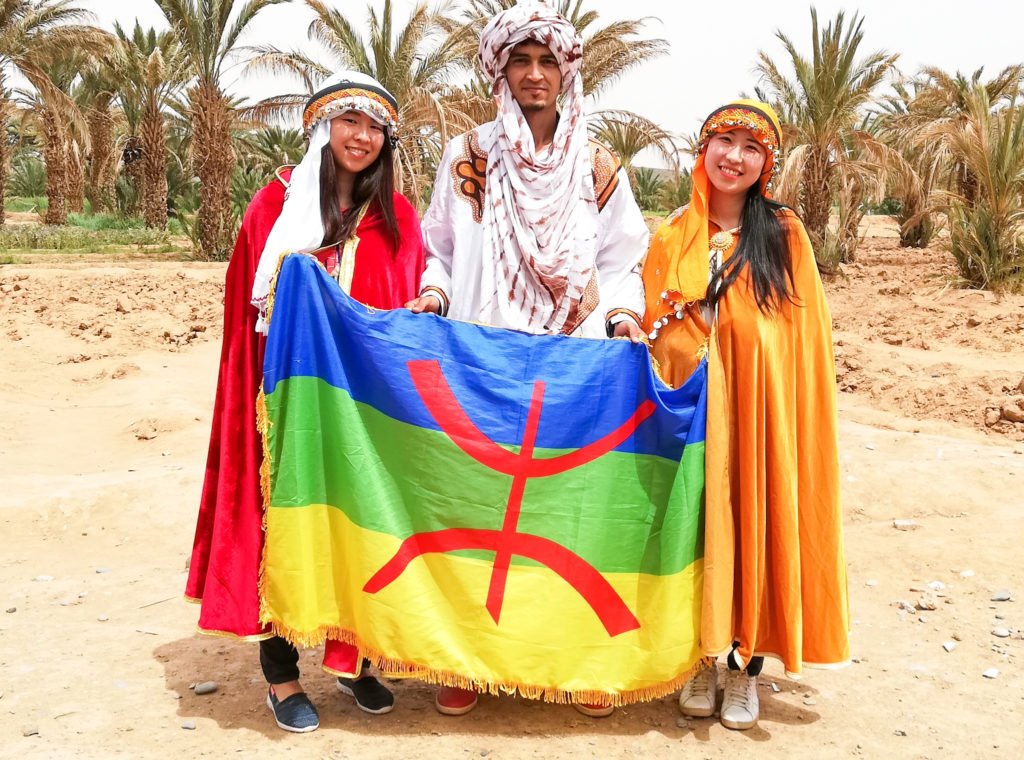 Traveling with us is a guarantee to experience and explore the original roots of Morocco with complete safety and comfortable under good hands.
Our team is ready to serve you at any start point of Moroccan airports. Thanks to our experience and professional team, we do our best to make your stay as pleasant as possible. Most of our team have been involved in tourism several years ago, which made them take it to their heart and that makes us stand equally as professional operators in Morocco.
Welcome to Morocco!
Contact Us for more information!
Great experience Fantastic one day trip from Marrakech to Ait Benhaddou and Ouazazate...we really enjoyed every minute. We had the nicest and most reliable driver...look very much forward to going on other excursions with you next time we are in Morocco 👍🌞
unforgetable experience We had been wanting to know Morocco for many years and we have loved the country, thanks to you and Hassan it has been an incredible experience. Highly recommended and surely if we return we will see each other again. Thanks for everything
Magical time I met Hassan on Instagram and he made the time spent together unbelivable magical. He organized everything perfectly so I had a amazing experience: beautiful views, delicious food, good time! I recommend him!
PERSONAS INCREÍBLES EN UN PAIS MARAVILLOSO Viaje apasionante, dirigido por personas maravillosas, no tengo espacio suficiente para describirlo todo, y para agradecerle a Hassan, el trato recibido, la organización, el equipo, y todo lo vivido gracias a su implicación para que todo fuera perfecto, gracias por su sonrisa interminable. Lo recomiendo para todo el mundo, y para todas las edades. Algunos se llevan arena en botellas para recordar el desierto, yo me llevo el desierto y a su gente en mi corazón para siempre. Ciudades increíbles, con lugares preciosos de encanto inigualable. En cuanto pueda volveré. Millones de gracias Hassan.
great trip to morocco The whole trip was wonderful, organized, good car, guide, riads, hotels, tours, we enjoyed a lot and had a great time, better than our expectations, I recommend it without a doubt! The Saara desert, Chefchaouen, Marrakech, the Medina and the riads are experiences that everyone should have.
3 day trip Fez to Marrakesh Amazing trip! We had Mohammed as a guide and he was so sweet and caring. The advantage of being in a small group is that you get to stop wherever you want to take pictures, you simply need to ask! We are backpackers so we weren't too sure about the hole organized trip thing but it was perfect as we were in a small group and had a lot of freedom! Thank you so much Mohammed for this amazing time!
Viagem Incrível A viagem foi incrível, curti vários lugares, experiência única que vale muito a pena, um país com uma cultura marcante e pessoas acolhedoras, recomendo conhecer Marrocos.
"Magical Trip in Morocco" I'm so glad I found this travel agency to be my host in my trip. They provide extraordinary programs, which we wholeheartedly recommend to all who want to see the real Morocco. The food and clothing that this country have are very unique and worth the whole way here, and sleeping in the desert camp under the open sky, where only the sky is our blanket is magical. You can go by riding camels or take a 4×4 they back to the hotel which gives you the choice to choose your best way. The attendants are very kind and provide a high quality service. If you are planning to visit this wonderful country, make sure to rely on this agency and you are guaranteed to have a magical experience.Add this in the end... Thank you Hassan, and see you soon again Let's Visit Morocco
A New Fave Destination "Expectation vs. Reality" the line I want to describe about Morocco.😊 At first, I don't have high expectation about the country but when I landed on it, I felt "WOW". I felt like I am in my comfort zone. The travel agency is so accommodating and friendly. They entertain and guide all of us in every destination. So far, All of the places had a really great impact just like ice cream that have so many flavors that in every taste of it, you feel satisfied! It was really a great experience and a new fave destination that I want to go back and where my heart felt at ease. I really recommend this place and the travel agency for a worthy and memorable travel. ❤️❤️❤️❤️❤️❤️
Incredible and exotic Morocco worth a visit more than looking at pics or videos. Amazing food, accommodations and wonderful sightseeing and World Heritage sites. Highly recommended!!! Come travel, explore and discover Morocco!!!