WHY BOOKING this Morocco Photography Tour?
We arrange for you to camp beneath the milky way for three nights, with one night in the wilderness adjacent to the canyon mountains of Iriqui national park and two nights on the Erg Chigaga dunes. Your teacher will ensure that you arrive at the ideal location and time to snap stunning landscape and cityscape photographs and will provide professional instruction during the trip.
Our Morocco photography tour is for photographers of all levels. Join us if you're looking to hone your creative photography skills and travel to Morocco's most compelling landscapes, from desert to coast.
Experience the contrast of the iconic cityscapes of Marrakech and Essaouira with the remote Saharan dunes and Anti-Atlas mountains near Tafraoute.
We run our photography tour around the period of the new moon to maximize opportunities for night photography.
We organize for you to camp under the milky way for 3 nights, with one wilderness camp next to the canyon mountains of Iriqui national park, and two nights at Erg Chigaga dunes.
Your tutor will make sure that you reach the proper place at the right time to capture beautiful landscape and cityscape photos, and offer expert guidance throughout the tour.
HIGHLIGHTS OF THE Morocco Photography Tour:
Day 1: Arrival at Marrakech
Day 2: Marrakech to the High Atlas
Day 3: Head to Chigaga and Berber desert camp
Day 4: Erg Chigaga exploration
Day 5: Travel to the Canyon landscapes
Day 6: Travel from the Sahara desert to Tafraoute
Day 7: Explore the Amlen valley and Tafraoute
Day 8: Travel to Essaouira
Day 9: Travel back to Marrakech
1-night Marrakech riad
1-night hotel nr. Ait Ben Haddou
2 nights Berber desert camp
1-night wilderness camp
2-nights Tafraoute hotel
1-night Essaouira riad
NB: high standard, boutique 3* hotels/riads, and a comfortable desert glampsite.
Meet at our Riad in the Medina of Marrakech at 3 pm. We head straight out to explore the various areas of the colorful Medina. Through the narrow alleyways, we make our way to the Museum of Photography to get some inspiration for our trip. Then we head up to the rooftop to photograph the Marrakech skyline with the atlas mountains in the distance.
At sunset, we spend time round the Jemaa el Fna square. Then we return to our Riad for a typical Moroccan dinner and debrief before tomorrow's journey.
Aim to depart from Marrakech by 08:30 am. Driving hours approx. 4.5 hours (excluding visits en route).
We drive from Marrakech over the High Atlas mountains towards the Ounila Valley. on the way we make stops to photograph the different views of the mountains. A telephoto lens is helpful in capturing the layers of the mountains as they're lit by the sun.
Around noon we visit the Telouet Kasbah and explore its interior. We photograph the various architectural styles intermixed in this Kasbah.
Afterward, we head down the unspoiled Ounila Valley to Tamdaght where we'll stay in a very beautiful Riad just outside the historic walls of the Kasbah. This Kasbah will also be our photo subject for the evening.
After heading to the UNESCO site of Ait Ben Haddou to photograph sunrise we have a long drive ahead of us (approx. 6.5 hours excluding stops en-route) to achieve the highlight of our tour, the Erg Chigaga dunes.
We stay for 2 nights in a remote Berber desert camp in the midst of the erg. This location offers endless opportunities to photograph the Erg Chigaga. We climb different dunes to get great views of the surrounding sea of sand.
On the first evening, we head to the highest dune in the area. Here we are able to photograph altogether directions as the sun sets behind the horizon and the colors of the desert transform from gold to red, to blue.
We head out 2.5 hours before sunrise to photograph the milky way rising over the dunes, then watch as the morning light slowly transforms the desert. A wide-angle lens is going to be our tool of choice to capture as many stars as possible.
During the day we've got the choice to go to a nomad family and find out about their way of life in the desert. in the afternoon, we start to organize our second sunset shoot in the Sahara Desert.
We will have the possibility to photograph dromedaries in the dunes before riding back on them for our final dinner at the desert camp.
With time allocated for photographing the mountains near Lake Iriqui, Jebel Bani, and Madouar, driving hours are going to be approx. 2.5 hours from the Erg Chigaga dunes.
Another morning shoot concludes our unforgettable stay in the Erg Chigaga dunes. Afterward, we've got some extra time to enjoy the silence of the desert until we head towards the mountainous landscape near Foum Zguid. These spectacular cliffs and mountains have rarely been photographed. By wild camping nearby, we are going to have the chance to get some unique photos during both sunset and sunrise.
Our drive West today towards the Anti-Atlas mountains takes approx. 5.5 hours.
After photographing the sunrise near our wild camp, and having breakfast, the journey continues as we drive towards the Anti-Atlas to Tafraoute. After checking in to our hotel in the Ameln Valley (outlying Tafraoute) we explore the mountainous landscapes, attempting to find subjects in the hills filled with fascinating rock formations and huge boulders.
This is another area of Morocco that has not been photographed fairly often, so we'll again have lots of opportunities to come away with original photos.
Our goal for the afternoon is to seek out subjects to return early the subsequent morning to photograph under the nice and cozy light of dawn.
After an early photo shoot in the hills near Tafraoute, we head back to our hotel for breakfast and to plan out the rest of the day.
The area around Tafraoute provides many beautiful hikes, of which we are able to do some shorter ones, visiting some of the spectacular views of the surrounding mountains and/or the local villages. The drivers are available to take us a touch further afield which is optional (e.g. to the Ait Mansour Gorge with its palm oasis). If you wish to explore and discover new compositions, then this day will be perfect for you.
The views we just like the most will be our destination for sunset, but not before having lunch in the hotel or in Tafraoute town and enjoying your time to relax.
Driving hours to Essaouira are approx. 6.5 hours (excluding stops en route).
After an early breakfast, we have a long, yet varied drive ahead of us to reach the Atlantic Coast. Descending from the Anti-Atlas mountains we drive towards Agadir, from there continue northwards along the coast road, then through the Argan Biosphere to reach Essaouira.
Here we spend the evening, exploring the Medina and the ramparts. There we photograph the beautiful coastline in the blue hour.
A final dinner concludes our unforgettable adventure through Morocco.
Driving hours approx. 3 hours.
We conclude our trip with a final breakfast before we head back to Marrakech airport.
We drop participants off at the Marrakech airport, or in the Medina (for those not departing today) where it's the end of our Morocco photography tour.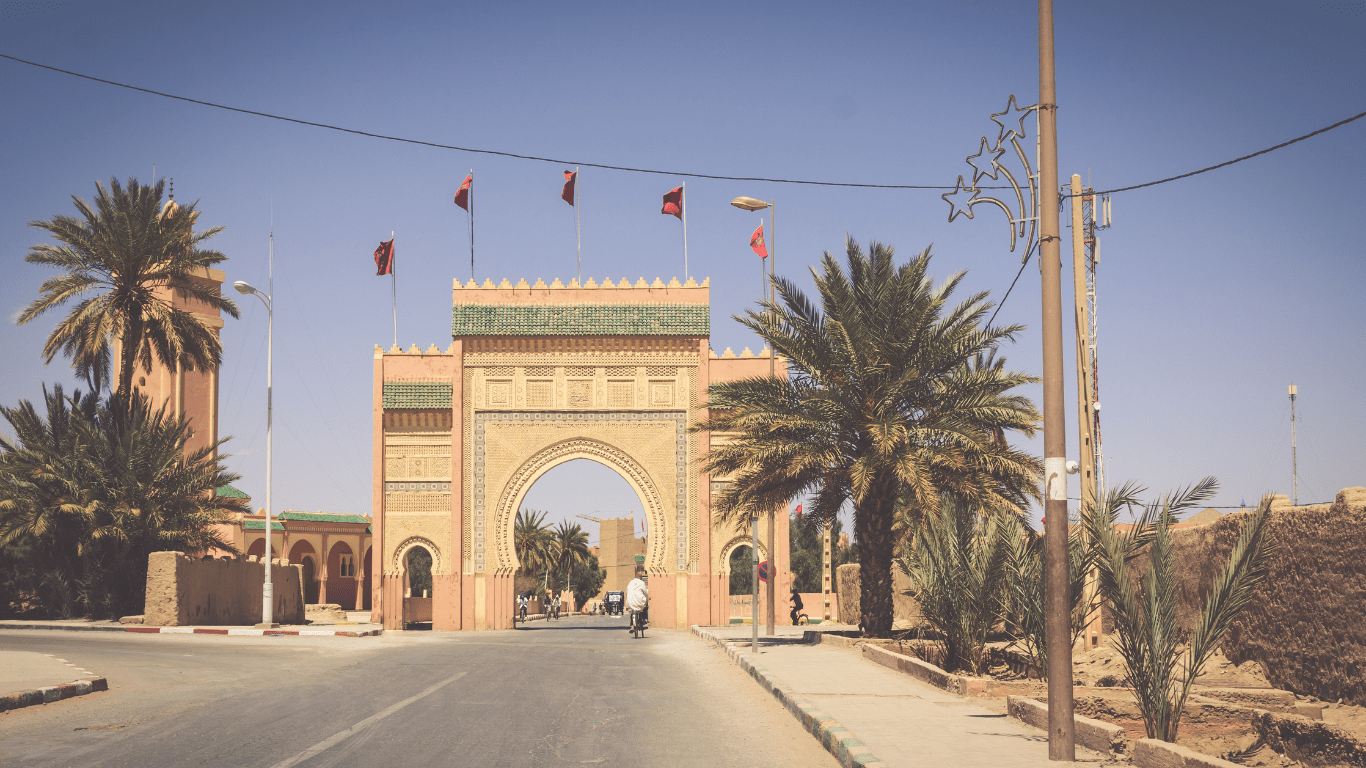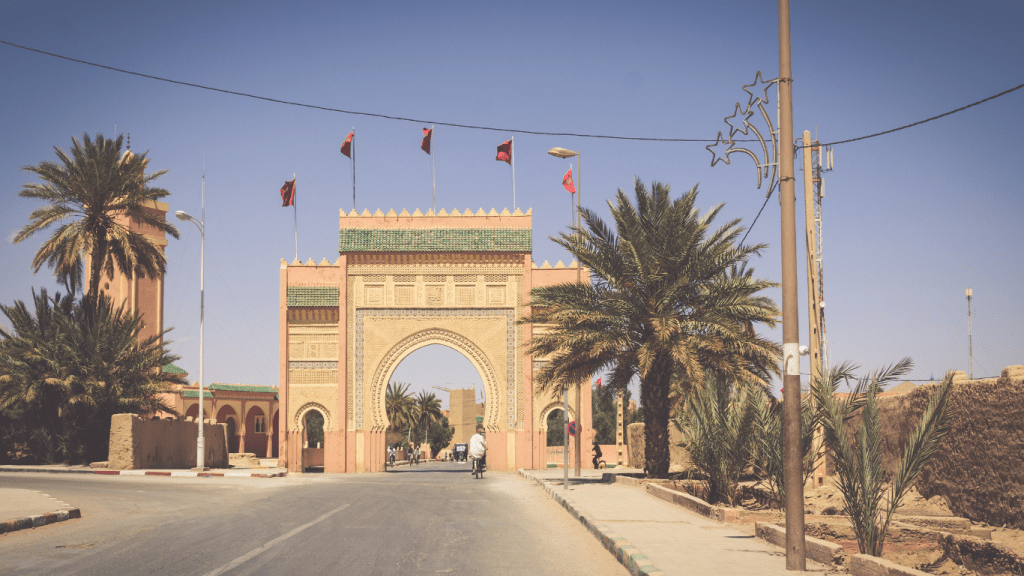 Why reserve with Let's Visit Morocco?
Great experience Fantastic one day trip from Marrakech to Ait Benhaddou and Ouazazate...we really enjoyed every minute. We had the nicest and most reliable driver...look very much forward to going on other excursions with you next time we are in Morocco 👍🌞
unforgetable experience We had been wanting to know Morocco for many years and we have loved the country, thanks to you and Hassan it has been an incredible experience. Highly recommended and surely if we return we will see each other again. Thanks for everything
Magical time I met Hassan on Instagram and he made the time spent together unbelivable magical. He organized everything perfectly so I had a amazing experience: beautiful views, delicious food, good time! I recommend him!
PERSONAS INCREÍBLES EN UN PAIS MARAVILLOSO Viaje apasionante, dirigido por personas maravillosas, no tengo espacio suficiente para describirlo todo, y para agradecerle a Hassan, el trato recibido, la organización, el equipo, y todo lo vivido gracias a su implicación para que todo fuera perfecto, gracias por su sonrisa interminable. Lo recomiendo para todo el mundo, y para todas las edades. Algunos se llevan arena en botellas para recordar el desierto, yo me llevo el desierto y a su gente en mi corazón para siempre. Ciudades increíbles, con lugares preciosos de encanto inigualable. En cuanto pueda volveré. Millones de gracias Hassan.
great trip to morocco The whole trip was wonderful, organized, good car, guide, riads, hotels, tours, we enjoyed a lot and had a great time, better than our expectations, I recommend it without a doubt! The Saara desert, Chefchaouen, Marrakech, the Medina and the riads are experiences that everyone should have.
3 day trip Fez to Marrakesh Amazing trip! We had Mohammed as a guide and he was so sweet and caring. The advantage of being in a small group is that you get to stop wherever you want to take pictures, you simply need to ask! We are backpackers so we weren't too sure about the hole organized trip thing but it was perfect as we were in a small group and had a lot of freedom! Thank you so much Mohammed for this amazing time!
Viagem Incrível A viagem foi incrível, curti vários lugares, experiência única que vale muito a pena, um país com uma cultura marcante e pessoas acolhedoras, recomendo conhecer Marrocos.
"Magical Trip in Morocco" I'm so glad I found this travel agency to be my host in my trip. They provide extraordinary programs, which we wholeheartedly recommend to all who want to see the real Morocco. The food and clothing that this country have are very unique and worth the whole way here, and sleeping in the desert camp under the open sky, where only the sky is our blanket is magical. You can go by riding camels or take a 4×4 they back to the hotel which gives you the choice to choose your best way. The attendants are very kind and provide a high quality service. If you are planning to visit this wonderful country, make sure to rely on this agency and you are guaranteed to have a magical experience.Add this in the end... Thank you Hassan, and see you soon again Let's Visit Morocco
A New Fave Destination "Expectation vs. Reality" the line I want to describe about Morocco.😊 At first, I don't have high expectation about the country but when I landed on it, I felt "WOW". I felt like I am in my comfort zone. The travel agency is so accommodating and friendly. They entertain and guide all of us in every destination. So far, All of the places had a really great impact just like ice cream that have so many flavors that in every taste of it, you feel satisfied! It was really a great experience and a new fave destination that I want to go back and where my heart felt at ease. I really recommend this place and the travel agency for a worthy and memorable travel. ❤️❤️❤️❤️❤️❤️
Incredible and exotic Morocco worth a visit more than looking at pics or videos. Amazing food, accommodations and wonderful sightseeing and World Heritage sites. Highly recommended!!! Come travel, explore and discover Morocco!!!
Note:
Please If the itineraries we offer do not meet your needs, please contact us. and tell us about your ideas, and one of our experts will contact you to help you create a one-of-a-kind trip…
For personalized excursions, you will be the only passenger in the car.
Each couple has their own room in the hotel or riad, as well as a tent in the desert camp, out of respect for your family circumstances.
You don't need to bother about a meeting spot; just tell us the address of your hotel, and we will come to pick you up.