LET'S VISIT MOROCCO agency,
Let's Visit Morocco agency works with customers from all over the globe, so as to supply personalized trips to fit your needs. you'll be able to choose one among our many scheduled trips that may have as a start line either Marrakech, Fez, Casablanca, or other cities.
Our Morocco tours will allow you to experience actuality genuine Moroccan culture, which can be an experience that stays with you for a lifetime. ranging from the desert trips, the camel rides, the mint tea, and also the imperial cities: you won't feel a second of boredom in Morocco!
Morocco is a land of contrasts that will not cease to amaze you with all the hidden jewels it has to offer. Its breathtaking landscapes and mesmerizing imperial cities will leave you speechless. Overall, if you have the opportunity to visit Morocco you shouldn't skip it no matter what!
THE SPECIALTY OF OUR AGENCY IS TAILORED TOURS THROUGHOUT MOROCCO.
The diversity of Morocco's geography, geology, weather, and culture makes it one of the most popular and most suitable filming destinations. The variety of spectacular landscapes, the array of stunning lights, and the multiplicity of architectural weather make Morocco an extremely appealing scenery for film productions.
Traveling with us is a guarantee to experience and explore the original roots of Morocco with complete safety and comfortable under good hands.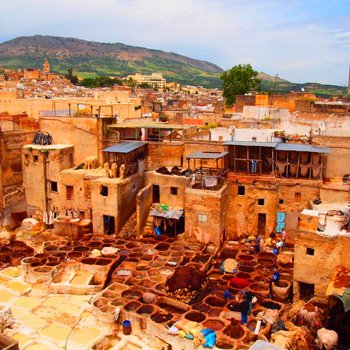 Pick the best 3 days tour from Marrakech to Fes desert tour via Morocco Sahara desert…
A 3 desert journey will take you from Fes to Marrakech, passing through the Atlas Mountains and…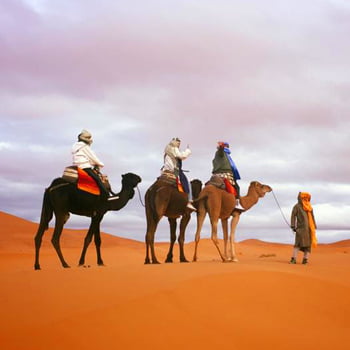 Taking a three-day desert tour to Merzouga's Erg Chebbi dunes entails spending 10 hours in the…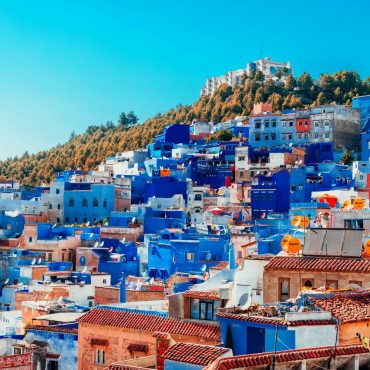 This 8-days tour from Casablanca and cultural tour from Casablanca mixes the Sahara desert with the two most historic…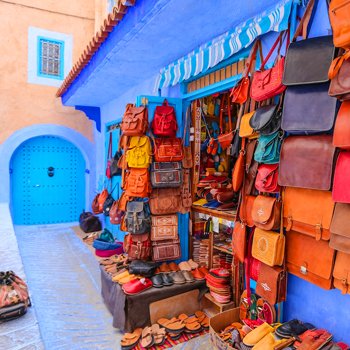 10 Days Tour From Casablanca to desert is one of the best Morocco itineraries, covering the majority of the country's most popular…
Your 12 days Morocco grand From Fes, a tour of the imperial cities, the great Sahara desert…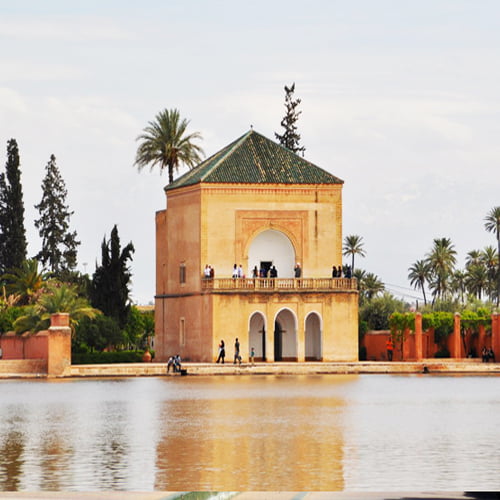 Discover Morocco in these interesting 15 days starting from Tangier and heading to Chefchaouen and Fez, and then to the…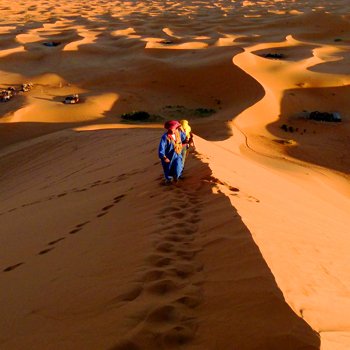 At Let's Visit Morocco, we've created a 5 days 4 nights tour from Marrakech to Sahara desert for travelers who…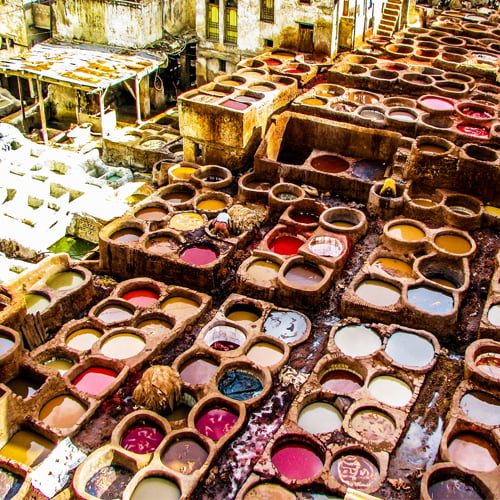 Are you looking forward to visiting Morocco's deep south? If that's the case, you've come to the correct place…
FAQS ABOUT SAHARA DESERT TRAVEL IN MOROCCCO
When is the best time to visit Morocco?
There is really no time of year where you wouldn't enjoy your trip to Morocco; although you should keep in mind that it tends to get a little too crowded with tourists during the winter holidays season. Then it's up to you to decide what season suits you the best to come visit, according to your schedule and preferences. The weather in Morocco is more on the mild side during Spring and Autumn (from March to May and from September to November respectively).
For these seasons the temperatures could be ranging anywhere from 11° to 32°C. Winter usually lasts from December to February, with a relatively low temperature range (7° to 21°C). You should also expect to see snowfall in Morocco's mountainous regions. As for Summer (from June to August), temperatures can land anywhere between 19°C and 40°C in the middle of the day.
When is the peak season to visit Morocco?
The tourist flow in Morocco reaches its peak during December and April of each year, for these are the holiday seasons. The emerging high demand for accommodations during these months makes the prices go up very significantly in comparison to other months, and all of the best accommodations get booked up very early on.
Therefore, if you're thinking of coming during one of these seasons, we suggest you start looking in advance, in order to have enough time to find an accommodation that suits your needs. We would also suggest you avoid these months altogether, so that you'll be able to get the best out of your Morocco experience.
Are the tours private?
Yes! The tours our company offers are all completely private. This will allow to experience Morocco the way YOU want to. In addition to that, you will of course be always welcome to request stops along the way during the tours, in order to take memorable photographs (or whatever other reason you want!).
In case you are interested in booking a group desert tour, please go ahead and contact us so as to make a suitable group tour for you.
Will the price be the same if we are 2, 3 or more persons?
The price for each individual person participating in the tours goes lower the more people there are in the group participating.
Will the price be cheaper for last minute booking?
Actually, it could be quite the opposite. Our team makes sure to select the best quality accommodations for our clients, and those tend to get booked full pretty quickly, that's why it's not always easy for us to accommodate last minute bookings.
Therefore, you shouldn't expect a lower price for such inquiries, but instead a higher one maybe. To avoid such incidents, we strongly advise you to book your tour with us early on, so that we will be able to pick out the best accommodations for you, and offer you an unforgettable Morocco experience.
Morocco worth a visit more than looking at pics or videos. Amazing food, accommodations and wonderful sightseeing and World Heritage sites. Highly recommended!!!
Come travel, explore and discover Morocco…
Visiting Morocco was in our list since a long time ago. And when deciding to go, we came across this company which was recommended by a friend of ours…
"Expectation vs. Reality" the line I want to describe about Morocco.😊 At first, I don't have high expectation about the country but when I landed on it, I felt "WOW"…
Articles about our Moroccan culture, food, language, and best attractions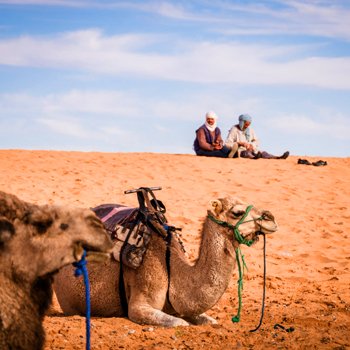 The life of a nomad adventure began when we stepped out of our ornately designed hotel, complete with mosaics and a magnificent…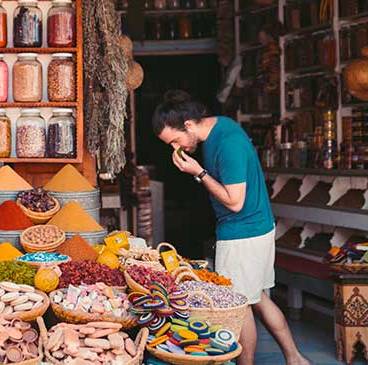 Bordering the Atlantic coast and the Mediterranean, bound by outstretching coastline,..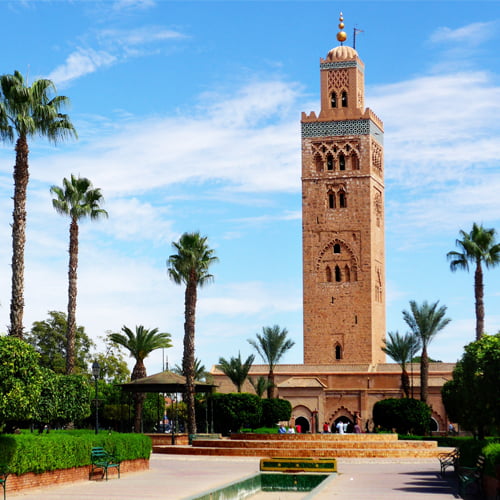 Get the finest Morocco travel ideas and tips from locals. Morocco Travel Tips & Advice are excellent options…
Best Price Guaranteed
Take advantage of our purchasing power to get the greatest deals.
Satifaction Guaranteed
We adhere to our mother company's tight guidelines.
Licensed Tour Operator
We are a Moroccan travel business that is totally licensed and registered.
Instant Confirmation
Check availability, book your tour and get a confirmation right away.
TODAY IS THE BEST TIME TO PLAN YOUR SAHARA DESERT HOLIDAYS!
The secret to our success is your trust in us!
Planning a desert trip with us is the ideal way to experience Morocco. Choose the most appropriate Sahara desert programs for your journey time. Begin to appreciate the pleasure of traveling with natives.
10%

OFF
for group tours, explore the original of Morocco
15%

OFF
for students, discover the top-rated destinations in Morocco
⇒ Bring your passport
⇒ Register with your embassy
⇒ Always have local cash