7 Days Honeymoon In Morocco
WHY BOOKING this 7 Days Honeymoon In Morocco?
If going to exotic locales, experiencing new cultures, and being bombarded by the senses invigorates your whole being, we've designed the ideal 7-day Moroccan honeymoon itinerary for you to appreciate the kasbah as you never dreamed you could (as it does for us).
During the 7 days honeymoon in Morocco, Morocco frequently ranks as the top tourist destination in Africa, and for good reason. The country's landscape is a wonderland of discovery that will feed your nomadic spirit with its wide deserts, incredible mountain peaks, lively historic cities, and rocky coastline towns.
Even though both of those treats are on Morocco's menu, seeing the finest of this diversified country's varied landscape is very different from putting your toes in the sand and debating room service desserts. Morocco provides a lovely honeymoon destination for adventurous couples.
We've created the perfect 7 days honeymoon in Morocco plan to enjoy the kasbah like you never thought you could if traveling to exotic locations, experiencing other cultures, and being assaulted by the senses invigorates your entire being (as it does for us).
It is possible to travel across Morocco using dependable public transportation like buses and trains, but renting a car is the ideal option if you want to avoid overnight stops and have the most freedom possible. Grab a set of wheels when you land in Morocco, photograph them like crazy (as your own proof of damage insurance), and make sure you can return them to a different city because we'll be traveling one way on an ultimate Moroccan road trip. Larger cities will typically have more affordable rates than suburbs.
Remember that Morocco is a mainly conservative country throughout your tour; dressing modestly and covering your shoulders and legs (especially in places like mosques) will only enhance your experience. A lightweight wrap will become your travel buddy. Additionally, you'll probably come across numerous examples of exceptional Moroccan hospitality, and you'll soon realize that sharing mint tea, which is both a national beverage and a beloved pastime, is a symbol of respect and affection. If ever given, definitely consider graciously accepting.
As a start to our 7 days honeymoon in Morocco, the country's most popular tourist destination is Marrakech, where traditional ways of life coexist with modernity in a unique way. While the availability of fast food restaurants and well-known retailers in the upscale Gueliz neighborhood may come as a shock, the sonorous Adhan call to prayer and the smell of spicy foods flowing through the maze-like medina of the old city, one of the world's most vibrant, diverse, and expansive open-air markets, will whisk you right back into a comfortable culture shock.
Strolling through the colorful souks (markets) of the medina, where hundreds of shops sell anything from north African spices to highly sought-after Moroccan carpets, is a great way to get a feel for Marrakech's hectic rhythm. For the remainder of your journey, now is the ideal time to purchase a pair of classic babouches (leather slippers).
Stay: In the heart of Marrakech's medina, Dar Seven is a luxurious riad, a typical Moroccan accommodation that is distinguished by an indoor courtyard. From hammam spa treatments to walking excursions, intimate and highly tailored services seek to fulfill your every request both within and outside the hotel. The free breakfast is excellent, and after taking in the sights and sounds of the infamous Red City, you may relax in the courtyard's open-air setting.
Marrakech is frequently described as the drum that infuses Morocco's unique spirit with its African flavor. After a delicious breakfast, set off to explore this wonderful city for the entire day. If you want to explore the city's wonders at your own leisure, consider taking a guided walking tour. Otherwise, set off on your own.
Don't miss Jemaa el-Fna Square, the dynamic center of Marrakech for over a millennium, where street performers like belly dancers and snake charmers coexist with food merchants. Visit historic sites like the Bahia Palace and Dar Si Said to see beautiful examples of Moroccan architecture that are proudly on exhibit. For a genuine keepsake, hone your negotiating skills at the souks.
Try amazing street food like Bastilla, a pie of paper-thin pastry filled with pigeon meat, nuts, and spices. Also, take some time to stop and take in the local life as it goes by, whether from a rooftop cafe or a teahouse in a side alley. In the evening, visit the diverse Gueliz neighborhood, where everyone can find something to enjoy at one of the many artistic restaurants, bohemian lounges, or affluent nightclubs.
Travel today and enjoy the sunrise from a hot air balloon. You'll be dragged away from your hotel to a secluded area outside the city where hot coffee, delicious buttered croissants, and other regional goodies are provided before being gently lifted into the air. This is a stunning sight that will serve as a preview of the trip's impending change in pace as we soar above Marrakech's crowds with the Atlas Mountains looming in the distance.
After leaving Marrakech and returning to your accommodation, take in the last lunch before continuing your 4-hour trip to Ouarzazate, which is the second-most photographed site in the world after Hollywood. Enjoy the scenery as you reach the overnight halt city by swerving across the High Atlas highlands and crossing the Tizi n' Tichka mountain pass.
Before continuing your journey, take a look at the Valley of the Kasbahs in the region of Ouarzazate. The most famous of these kasbahs is Ait Ben Haddou, which is well-known for its significant appearance in Game of Thrones. This region was formerly a very affluent section of Morocco, with multiple kasbahs (ornate palaces) along the otherwise martian landscape.
As you travel further east toward Algeria, you will eventually arrive in Merzouga, a town that symbolizes the desert. From here, you can easily reach Erg Chebbi, a vast oasis of seemingly unending sand dunes. Aim to descend into Erg Chebbi shortly before dusk so you can be amazed by the approaching starry night sky from this almost unimaginable location.
Stay A truly one-of-a-kind place to stay in the desert and a must-do experience. This desert glampsite provides perfect seclusion amidst the sea of apricot-toned sands while still maintaining the facilities needed for a pleasant honeymoon stay. It is located far from any other camps or indications of civilization. Fresh and ample meals are provided, with slow-roasted lamb, various types of tagines, and seven-vegetable couscous as dinnertime highlights. Your desert fantasies will come true thanks to the kind native personnel, and the nightly communal campfires stoked by desert music and rhythms are an absolute delight.
It's kind of a payoff day today. You now have the luxury of waking up in one of the world's most quiet and stunning deserts after negotiating hectic city streets and long periods of the drive across mountains and deserts.
Take full advantage and transform Erg Chebbi into a playground by going camel trekking across wide expanses, sandboarding down the dunes, drinking tea with the Berber locals, spotting pink flamingos in elusive salt lakes, preparing a special picnic on the dunes, taking surreal pictures, and burying yourself up to your neck in the sand for a natural sand hammam to soothe your body after a day of adventure. To help you relax like a sheik, a variety of activities, food and drink options, and leisure areas are waiting for you back at camp.
You must travel for a full 7 hours to reach Fes, Morocco's unofficial spiritual and cultural capital, from the Merzouga dunes. Fortunately, there is enough to see and do along the way if you want to break up the journey and get a true sense of authentic Morocco. Midelt, a little city located in the center of Morocco's apple country and totally encircled by mountains, will be almost directly in the middle of your journey.
Grab a warm bowl of soup (like Bissara or Harira, which are made with tomatoes, lentils, chickpeas, and lamb) and some fresh bread for lunch, and then explore the Atelier Kasbah Myriem to look for carpets and other items. All of the Moroccan crafts on display here were made by the nuns who run the store.
Continue on and stop at peaceful Azrou to explore the cedar trees, which are teeming with Barbary Apes, which are actually monkeys and are renowned for being both kind and adorable. You will arrive in Fez in only one more hour; return your car, check into your lodging, and explore the city dubbed "the Mecca of the West."
Stay at a riad with a courtyard flavored with citrus and spacious suites. The facility as a whole is exquisitely crafted with unmatched attention to detail. The hotel's location is excellent; yet, its on-site amenities (including a genuine hammam bath, cooking workshops, and a locally-influenced restaurant, to mention a few) might persuade you to stay put forever. The walled Fes el Bali, Fes's largest medina, is just minutes away. Honeymooners are welcomed with a rose-petal chamber entrance, champagne, and a variety of North African delights.
Like Marrakech, Fes has a sizable medina with an abundance of sights, sounds, and flavors to explore. Navigating the streets of Fes el Bali, the largest pedestrian-only area in the world, while avoiding donkeys, mules, and hawkers is like traveling back in time.
Visit Chouara Tannery, Fez's most famous store, which still runs precisely as it did 1,000 years ago, to get right in the middle of the activity, or visit neighboring Mount Zalagh for a bird's eye perspective of the entire medina. Although the nearby souks' leathers, carpets, spices, and lamps make last-minute souvenir shopping simple, you might prefer some downtime before leaving Morocco after traveling more than 1,000 kilometers through numerous countries.
After a long journey across the deserts, mountains, and cities that define Morocco, treat yourself to a lengthy royal hammam at Palais Amani's Spa, where you'll receive a full-body scrub down from head to toe in a heated room.
End of our 7 days honeymoon in Morocco. Thanks for your lovely visit!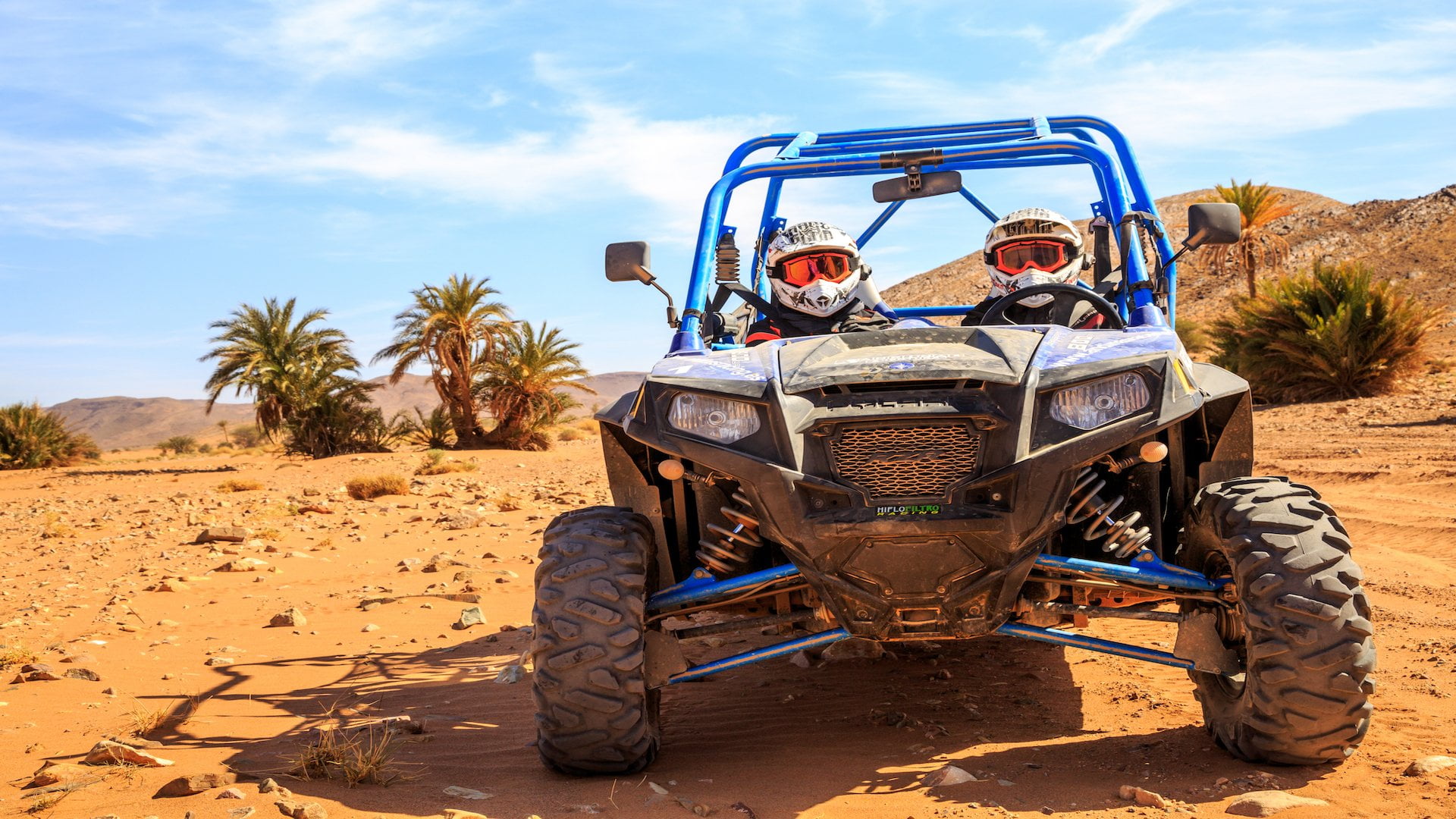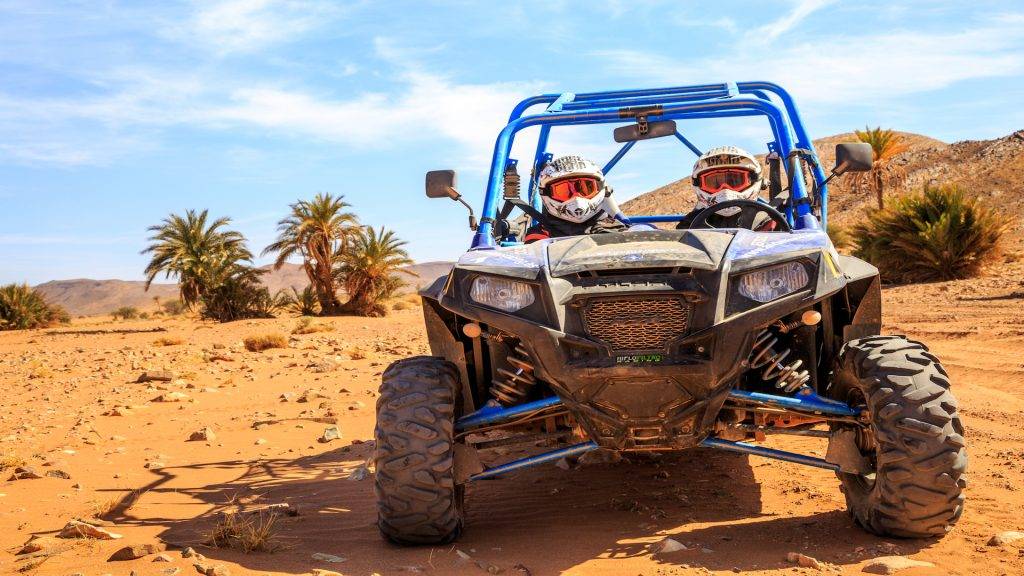 Why reserve with Let's Visit Morocco?
Note:
Please If the itineraries we offer do not meet your needs, please contact us. and tell us about your ideas, and one of our experts will contact you to help you create a one-of-a-kind trip…
For personalized excursions, you will be the only passenger in the car.
Each couple has their own room in the hotel or riad, as well as a tent in the desert camp, out of respect for your family circumstances.
You don't need to bother about a meeting spot; just tell us the address of your hotel, and we will come to pick you up.
3 Days Tour From Fes To Marrakech
4 Days Tour From Marrakech To Fes
5 Days Tour From Marrakech To Fes
7 Days Tour From Marrakech To Desert