FREQUENTLY ASKED QUESTIONS ABOUT MOROCCO!
WHEN IS THE BEST TIME TO VISIT MOROCCO?
There is really no time of year where you wouldn't enjoy your trip to Morocco; although you ought to detain mind that it tends to induce a bit too crowded with tourists during the winter holidays season. Then it's up to you to make a decision what season suits you the simplest to return to go to, in keeping with your schedule and preferences.
The weather in Morocco is more on the mild side during Spring and Autumn (from March to May and from September to November respectively). For these seasons the temperatures might be ranging anywhere from 11° to 32°C.
Winter usually lasts from December to February, with a comparatively low-temperature range (7° to 21°C). you must also expect to determine snowfall in Morocco's mountainous regions. As for Summer (from June to August), temperatures can land anywhere between 19°C and 40°C within the middle of the day.
IS MOROCCO A SAFE COUNTRY?
Morocco's economy is heavily reliant on tourism to meet its financial needs. To put it another way, the Moroccan government wants tourists to feel comfortable and secure while spending their holiday and money in the country.
As a result, it devotes a significant amount of resources, particularly human resources, to ensure that all tourists are secure while in Morocco; this includes tourist police and highly qualified guides who have been accredited by the government after undergoing training.
In terms of extremism and crime rates, we can state that the occurrence of such crimes is similar to that of many European countries, as evidenced by several statistics: low and uncommon.
IS IT SAFE TO TRAVEL ALONE IN MOROCCO WITHOUT A GUIDE?
You could enjoy traveling on your own once you've learned your way around and been acquainted with the local culture. You'll be OK as long as you're comfortable with it and stay away from the shady areas.
It will also allow you to save some money. However, some destinations require the assistance of a professional guide; you will most likely realize this once you are in such a location, particularly those outside of towns, such as the desert, where you will need a guide to assist you with camels and other items.
WHEN IS THE PEAK SEASON TO VISIT MOROCCO?
The tourist flow in Morocco reaches its peak during December and April of each year, for these are the holiday seasons. The emerging high demand for accommodations during these months makes the prices go up very significantly in comparison to other months, and all of the best accommodations get booked up very early on.
Therefore, if you're thinking of coming to one of these reasons, we suggest you start looking in advance, in order to have enough time to find accommodation that suits your needs. We would also suggest you avoid these months altogether so that you'll be able to get the best out of your Morocco experience.
ARE THE TOURS PRIVATE?
Yes! The tours our company offers are all completely private. This will allow experience Morocco the way YOU want to. In addition to that, you will, of course, be always welcome to request stops along the way during the tours, in order to take memorable photographs (or whatever other reason you want!).
In case you are interested in booking a group desert tour, please contact us and we make a suitable group tour for you!
WILL THE PRICE BE THE SAME IF WE ARE 2, 3 OR MORE PERSONS?
The price for each individual person participating in the tours goes lower the more people there are in the group participating.
WILL THE PRICE BE CHEAPER FOR LAST MINUTE BOOKING?
Actually, it could be quite the opposite. Our team makes sure to select the best quality accommodations for our clients, and those tend to get booked full pretty quickly, that's why it's not always easy for us to accommodate last-minute bookings.
Therefore, you shouldn't expect a lower price for such inquiries, but instead a higher one maybe. To avoid such incidents, we strongly advise you to book your tour with us early on, so that we will be able to pick out the best accommodations for you and offer you an unforgettable Morocco experience.
CAN YOU ARRANGE MY ENTIRE TRIP IN MOROCCO?
Absolutely! Our services can cover up pretty much everything you will need for your trip to Morocco. It can start and end wherever you want it to, and last for how long you prefer. Everything can be customized to fit your needs.
WHAT IF I DON'T WANT TO DO ALL OF A TOUR?
With our company, you can design your own personalized Morocco itinerary starting and ending whenever you need to. Feel free to contact us and let us know what your ideal desired trip should consist of specifically, and we will make that happen for you!
WHAT KIND OF ACCOMMODATIONS WILL I EXPECT TO FIND IN MOROCCO?
Morocco has a diverse choice of lodging options. There are Kasbah, which is more or less like castles with a traditional and exotic look, in addition to the very beautiful hotels that can be found in practically all of the touristic cities. You can also stay in a Riad, which can be located in the Midenas of several imperial Moroccan cities; these are old houses built by wealthy Moroccan families in previous centuries.
They range in star rating from three to four, and many of them are owned by non-Moroccans who invest in historical relics. You can expect to be pleasantly surprised by how good and gratifying the services are.
CAN I BOOK MY OWN ACCOMMODATION AND YOUR COMPANY ARRANGES MY TRANSPORTATION ONLY?
Yes, we can totally do that for you. We can arrange your transport while you decide to stay at your accommodation of choice.
WHAT IS THE PAYMENT METHOD OF THE TOUR?
In order to confirm the booking of a tour, you will be required to make a partial deposit through PayPal, then pay the rest of the fees CASH once you get there. The prices on our website figure in Euros, however, you can pay with either Euro, US Dollars, or Moroccan Dirhams (exchange rates here).
However, if you wish to pay the full cost of the trip in advance via PayPal, you should know that you will be charged an extra 5% for our handling costs. In that case, please make sure to let us know of this and make the full deposit in a timeframe not exceeding 3 days before the tour starts. Because if not, we will assume that you will pay CASH during the trip and will expect you to do so (once the tour starts, you can no longer pay through PayPal, you have to pay CASH).
WHAT IS THE CANCELLATION AND DEPOSIT REFUND POLICY?
In case you want to cancel your booking, you will have to contact our company in writing. If the cancellation request is made (at least) 14 days or more before the beginning of the trip, you will receive a refund for your deposit. If you want to cancel at any time during the last 13 days before the tour starts, there will, unfortunately, be no refunds.
Things to Pack Traveling to Morocco by Season
Morocco's coldest months are December through February, and they may be rather frigid. The Sahara may be quite chilly at night (if you're planning an overnight camel trip out there, which you should!) and you'll see snow on the summits of mountains.
Spring and fall are excellent times to visit, since the weather has warmed up but not yet reached the scorching summer temperatures. Morocco's dry climate causes temperatures to drop after sunset throughout the year, similar to California's climate.
If you're traveling to Morocco in the winter…
Bring a wool hat, a jacket, and closed-toe shoes and socks. If you're going to the beach, be sure the jacket you're wearing is a windbreaker. Consider carrying your own sleeping bag if you intend on camping or staying in really primitive lodgings (ideally one that packs down small).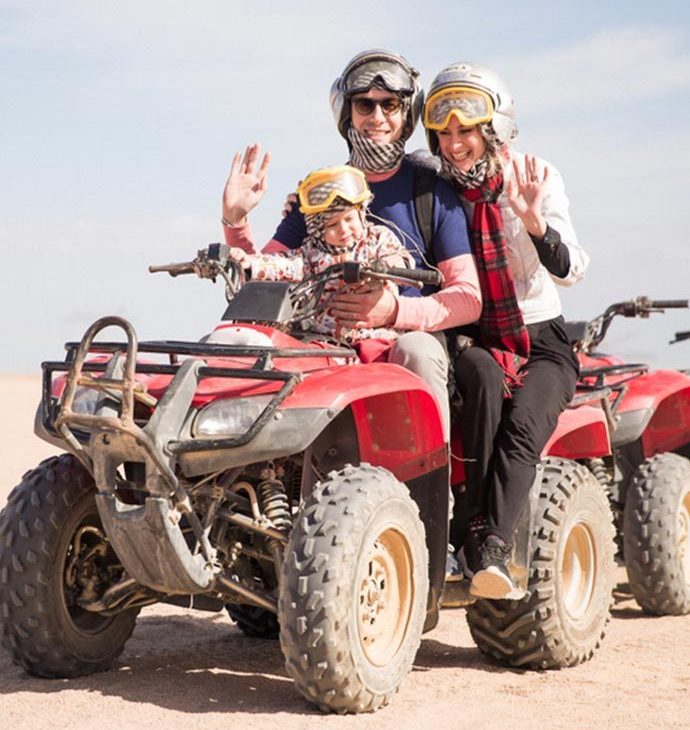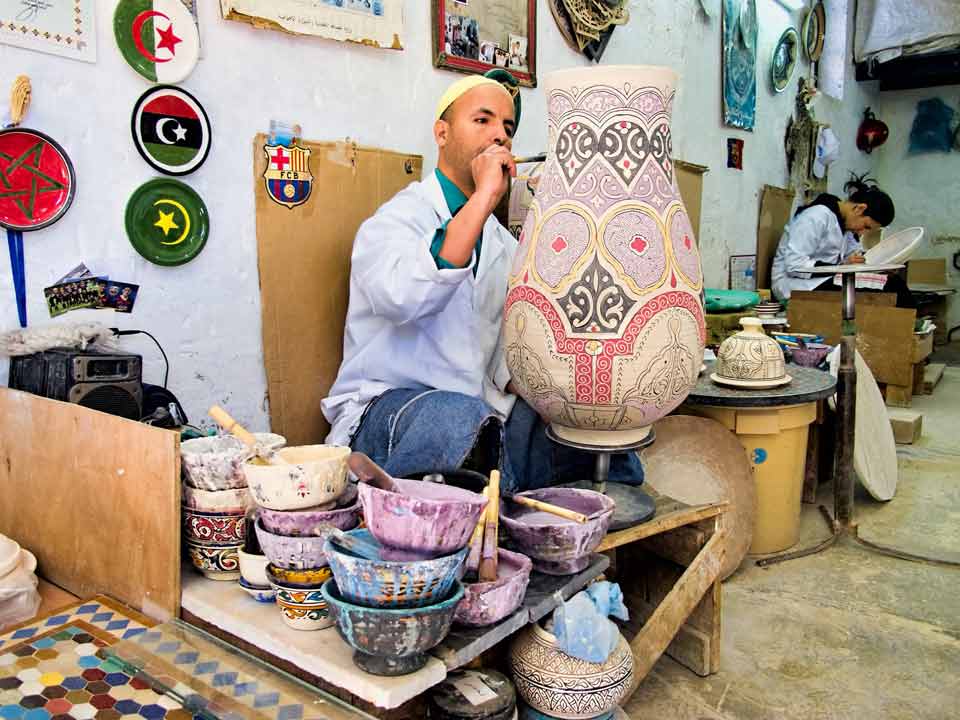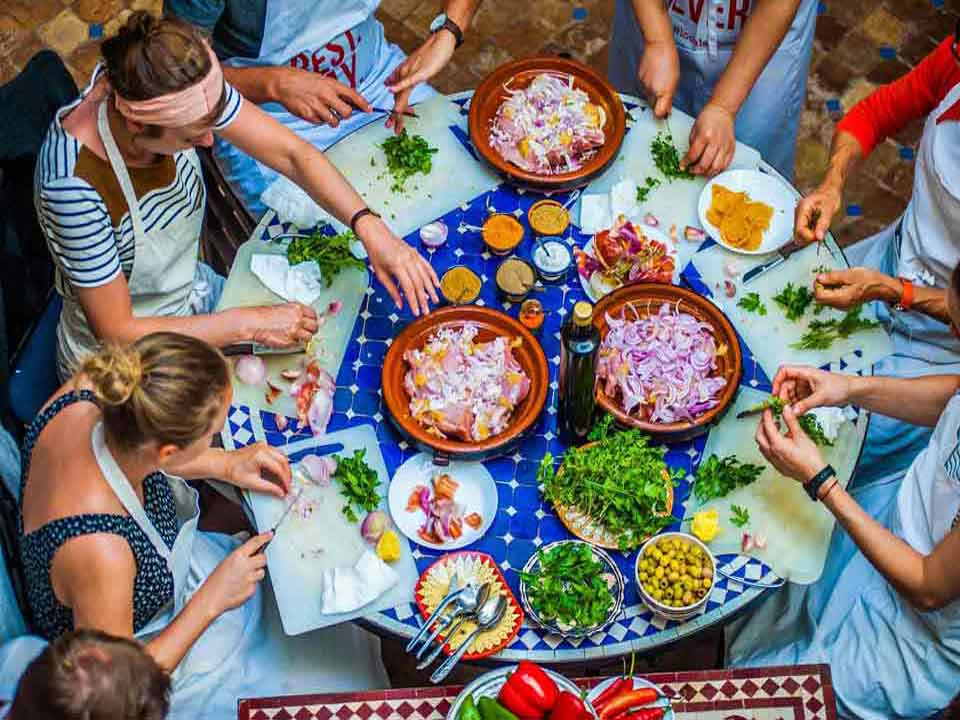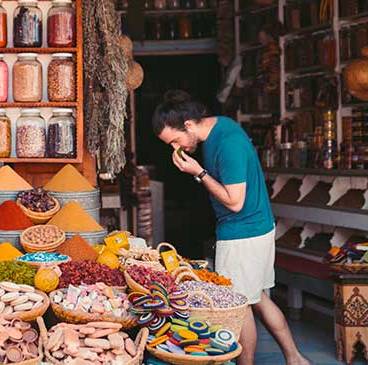 10%

OFF
for group tours, explore the original of Morocco
15%

OFF
for students, discover the top-rated destinations in Morocco