10 Top Reasons To Visit Morocco
Bordering the Atlantic Coast and the Mediterranean, bound by outstretching coastline, roaring canyons, and a hint of the Sahara Desert, there are spoils of contrasting landscapes to explore, here are 10 Reasons to Visit Morocco:
1- Old imperial cities with plenty of history and character:
Marrakesh, Fez, Meknes, and Rabat are the four imperial cities of Morocco. Rabat is the country's current capital. Despite its appearance as a contemporary city, it offers numerous historical sites, including the Kasbah of the Ouadayas, the ancient medina, and the Hassan Tower.

Fes, the historic capital of Morocco, has a lot of beautiful architecture, but it's most renowned for its enormous tanneries and for having one of the world's oldest colleges.

Bab el-Mansour, one of Morocco's most spectacular monumental gateways, is located in Meknes. Horse-drawn carriages are a wonderful opportunity to see the imperial city's lovely and easygoing side.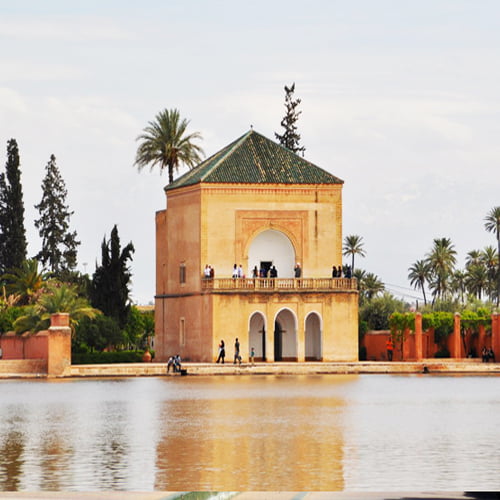 2- Gorgeous beaches along the stretching coastlines:
The Mediterranean Sea and the Atlantic Ocean both have beaches in Morocco. There are several beautiful beaches to relax on. Tangier and Agadir are popular holiday destinations for international visitors, whereas Asilah is mostly visited by locals and Spaniards.
During the summer months, locations like El Jadida and Oualidia receive considerable numbers of domestic tourists, despite being relatively under-visited by international tourists.
The most popular beaches usually offer excellent amenities close by, and certain places, like as Essaouira, are ideal for water sports enthusiasts.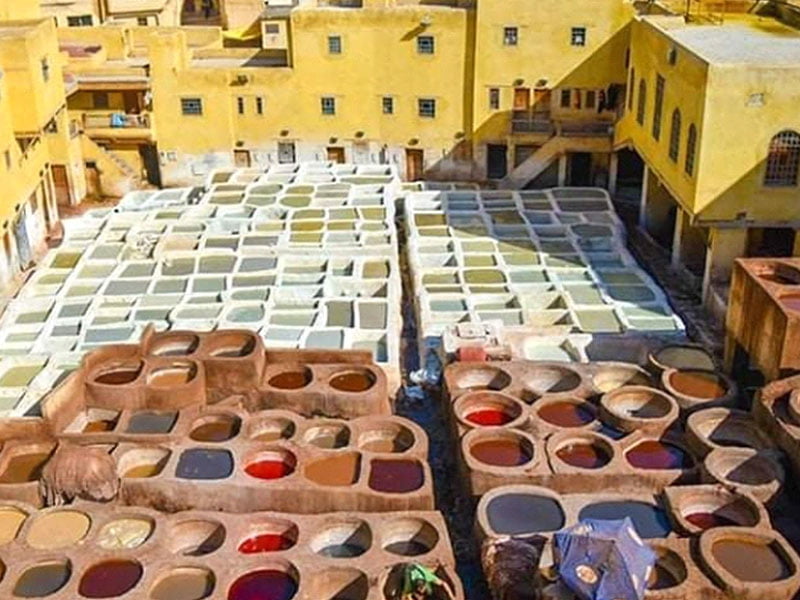 3- Diverse mountain ranges appeal to fans of the outdoors:
The Atlas Mountains in Morocco are divided into three ranges: the High Atlas, the Middle Atlas, and the Anti Atlas. Each provides a range of hiking opportunities for hikers of all levels of experience and expertise.
The country's tallest mountain, Jbel Toubkal, is found in the High Atlas Mountains. The towering colossus, easily accessible from Marrakesh, draws many outdoor enthusiasts every year.
Hiking, mountain biking, and horseback riding are among of the activities available in Morocco's highlands, as are visits to Berber communities, bird watching, and animal viewing.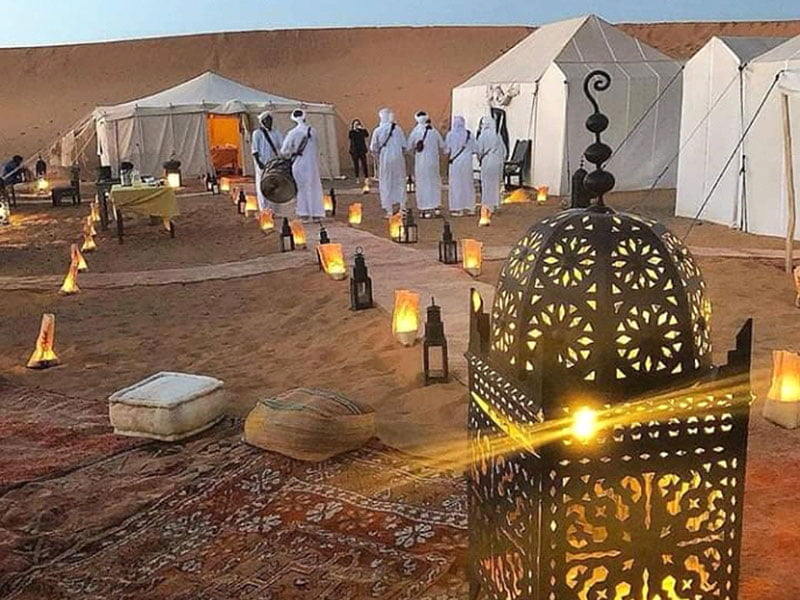 4- Easy access to the stunning Sahara Desert:
The Sahara Desert, the world's biggest hot desert, is wide and dry. There are various locations in Morocco from which you may embark on desert tours, and there are numerous skilled operators who can provide unforgettable experiences.
Popular Sahara desert excursions include marveling at the profusion of glittering stars in the dark night skies, free of light pollution, and listening to the sounds of emptiness. Large dunes and isolated oasis will stay with you for a long time.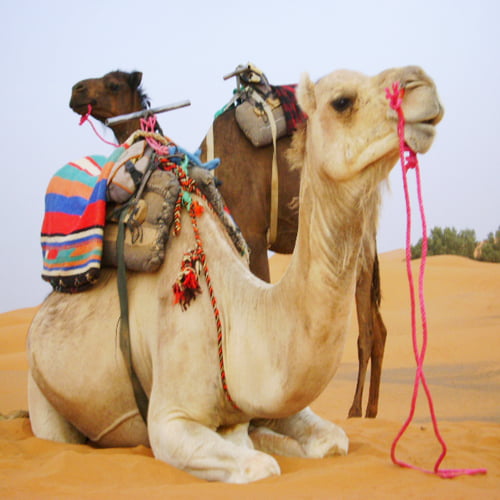 5- Mixed cultural influences from Arabs, Berbers, and Others:
Morocco's population is made up of Arabs and Berbers, and each group has contributed to the country's unique customs and cultural activities. You'll also notice Andalusian influences from the time when Andalusian Muslims migrated to North Africa.
Legacies from the colonial past may also be seen, with French, Portuguese, and Spanish influences visible in various regions of the nation. Morocco has had Jewish influences, which is particularly fascinating for a primarily Islamic country.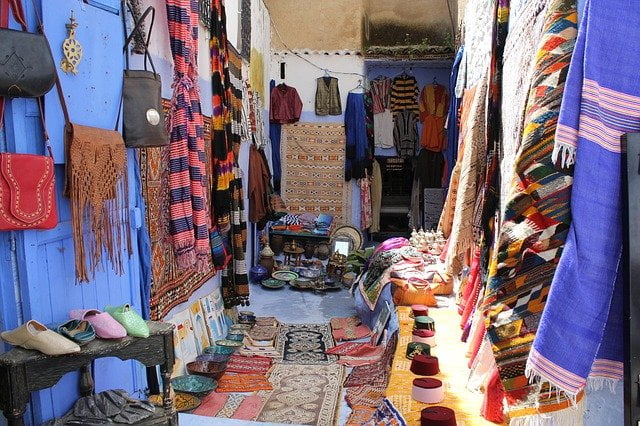 6- Exquisite architecture all around the country:
Morocco's cultural richness is mirrored in the diverse architectural wonders that can be seen all throughout the country. Morocco has numerous magnificent buildings to admire, ranging from grand mosques to ancient riads, and from bright palaces to beautiful centers of religious study.
Traditional Zellige tilework, as well as ornamental carvings, woodwork, and plasterwork, may be seen in many structures. The Hassan II Mosque in Casablanca, the Saadian Tombs in Marrakesh, and the Grand Mosque in Tangier are among Morocco's most magnificent structures.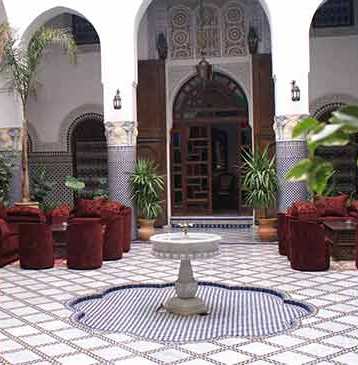 7- Excellent shopping at the vibrant souks:
The lively souks are the seventh item on our list of ten reasons to visit Morocco. In Morocco, every major city and village has at least one souk, with most bigger communities having many souks. Traditional markets where residents go to buy a variety of goods are known as souks.
Souks may open on specific days of the week in some locations, while marketplaces are held on a daily basis in others. The vivid colors and smells, as well as the general impression of the unusual, have made the souks something of a magnet for shopping-obsessed tourists.
Spices, clothes, lamps, tea sets, musical instruments, and shisha pipes, as well as a variety of souvenirs in more touristic places, are common goods to browse and buy.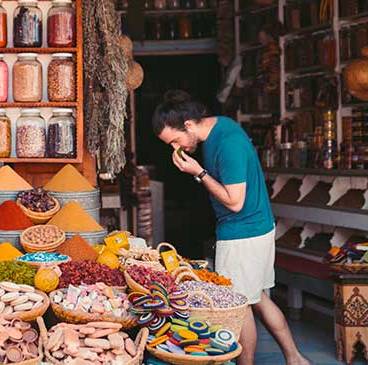 8- Delicious cuisine to satisfy varied tastes:
Moroccan food is well-known for its delectability. Spices abound in a traditional Moroccan kitchen, providing a wealth of flavor to meals. Bread is a basic meal, and there are several varieties to choose from, including khubz, semen, and Bagheri. Meat is a popular component in Moroccan cuisine, particularly lamb, mutton, beef, and chicken. Coastal regions have an abundance of seafood and fish. Sardines are a particular favourite in Morocco.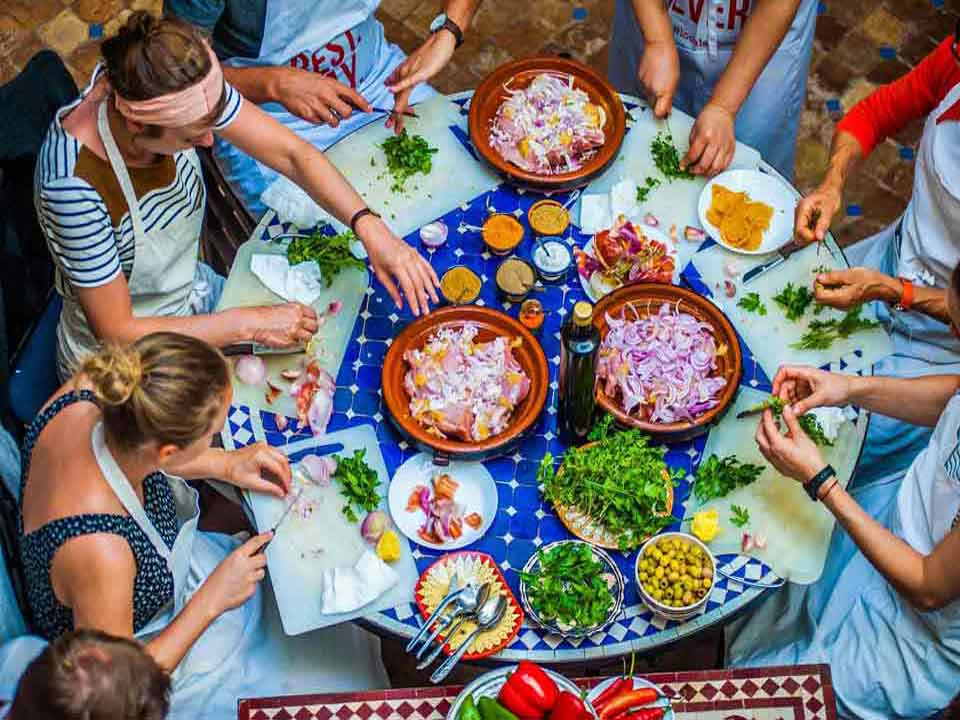 9- Wide range of accommodations to suit all tastes and budgets:
Morocco tours provide accommodations to meet all budgets, comfort levels, and adventure expectations, ranging from luxury five-star hotels to primitive tented camps in the highlands. Traditional Moroccan lodgings, known as Riads and Dars, may be found in the historic medinas of numerous cities. This is a fantastic opportunity to get a taste of local life. It is occasionally feasible to hire the full facility for a private stay with smaller homes.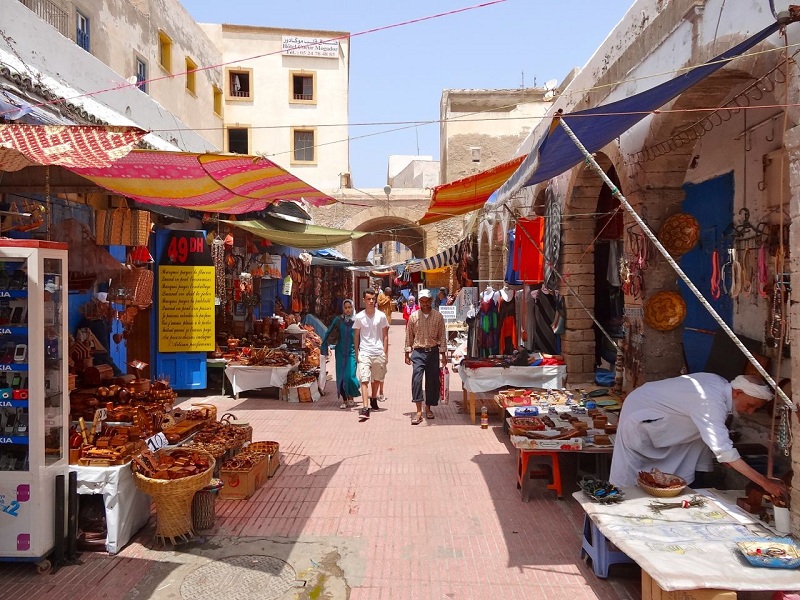 10- Tolerant society with hospitable people:
Morocco is known for being one of the most tolerant of the Arab nations. The country is relatively safe, peaceful, and stable. Moroccan people, both Arabic and Berber, are also noted for their warm hospitality and warm, friendly nature.
Tourists may encounter inquisitive stares in regions with few tourists, although this is frequently followed by cheerful waving, particularly from youngsters, and efforts to strike up a discussion. French is extensively spoken in this former French colony. English is widely spoken in major tourist locations.
Visitors seldom have trouble communicating. This was the tenth and last reason to visit Morocco on our list. Is there anything we've overlooked? Please let us know!