7 Days Tour Tangier To Imperial Cities
This fantastic 7 days tour Tangier to the Imperial Cities, which ends in Marrakech, travels through the Merzouga Sahara desert (Erg Chebbi dunes), and includes a camel ride and camping outside beneath the stars. Get to know people while exploring old kasbahs, palm fields, and gorges. Unmissable opportunity to experience Morocco through the eyes of its people.
Find inspiration from this suggested trip itinerary and spend a week in Morocco. There is a lot to see and do in Morocco, from vast sand dunes and starry desert sky to ancient medinas and high mountain passes.
Highlights of the 7 Days Tour Tangier To Imperial Cities:
Visit the Archeological Site of Volubilis
Day 1: Tangier - Chefchaouen
On the first day of this 7 Days Tour Tangier to Imperial Cities, we will pick you up from the airport or port and drive you to Chefchaouen (the blue city), passing through Tetouan and the Rif mountains, where you can take in the stunning mountain vistas. Overnight in your hotel or riad.
Day 2: Chefchaouen - Volubilis - Meknes - Fes
After breakfast in the riad, we will set off on an authentic journey to Volubilis, passing via Ouazan and other Rif towns en route. Once we get to Volubilis, we will explore the best-preserved Roman remains in Morocco and learn about the historical archeological site of Morocco.
Following our visit to the ruins, we will continue on to Meknes, a city of historical significance reaching back to the 17th century. Here, we will eat lunch and explore the medina's massive ancient walls, which include the bab el Mansour and the tomb of Moulay Ismail. We will proceed directly to Fes city, where you will spend the night, after the excursion to Meknes.
Day 3: Fes Sightseeing Tour with a local guide
You will have a guided tour today to discover Fes's medina, world-famous souks, and its winding cobbled alleyways lined with historic mosques and tall green-glazed minarets, as well as the city's monuments and distinctive Andalusian architecture.
We will make sure you see all places of historical and cultural significance, including the renowned Al Qaraouine University. A visit to the tanneries and the ceramic cooperative to explore traditional Moroccan crafts will also be included in the tour. Hotel or riad overnight stay.
Day 4: Fes - Azrou cedar forest - Midelt - Merzouga (Erg Chebbi Dunes)
We will pick you up from your hotel or riad and then drive you south to Azrou via Ifrane (Switzerland of Morocco), stopping along the way to shoot some beautiful pictures with the Barbarian Apes in the cedar forest.
After lunch, we'll continue traveling via the Ziz Valley to Erfoud and Rissani before arriving in Merzouga as we continue into the Atlas Mountains while taking in the scenery of Midelt. Spend the night at a local hotel.
Day 5: Merzouga area and the Camel Trekking with Night in desert camp
After breakfast, we'll begin our exploration of the area by going to a community of black people who are originally from Mali to take in their culture and music.
Then, after visiting Miffis Mines to find out more about how they operate, we'll travel behind the Dunes to a wonderful desert area where we'll settle down for a warm cup of tea with some of the Bedouin residents.
Your local guides will teach you how to ride and dismount a camel and other helpful safety recommendations before you head back to the hotel. After a cup of tea, you can then start exploring the enigmatic Erg-Chebbi sand-sea.
Sleep in a tent like a Berber.
Day 6: Merzouga - Jerf - Todgha Gorges - Dades Valley
We'll get up early to view the most spectacular sunrise of your life, which will cast various shadows and colors over the highest sand dune sea in all of Morocco as we continue our 7-Day Trip from Tangier to Imperial Cities.
After breakfast, we'll go on to Tinghir and the magnificent Todra Gorge, one of the tallest and narrowest gorges in all of Morocco, before heading back to our hotel in the desert. The gorge is a wonderful place to go trekking, relax by the river, and eat some traditional Berber cuisine.
After eating lunch in the heart of the gorge, we'll continue through the Dades Valley before spending the night at a fine hotel set atop a mountain to finish off the day.
Day 7: Dades Valley - Ouarzazate - Ait Ben Haddou kasbah - Marrakech
We will travel through the Dades Valley to reach Kalaa M'gouna (the city of roses) and Ouarzazat after breakfast in your hotel. The route through Dades Valley is known as the "Way of a Thousand Kasbahs," and it offers many opportunities to capture some of your trip's best photos.
The largest Kasbah in Morocco, Ait Ben Haddou Kasbah was constructed by T-Hami El Glaoui, one of the last Berber chieftains, at the beginning of the XXth century. It was once one of his pauses during his protracted journey from the Sahara to Marrakech.
Visit the Ait Ben Haddou Kasbah, which has been a World Heritage Site since 1987. After lunch, we'll change directions and travel over the high atlas mountains with panoramic views and lovely Berber towns till Marrakech, where the 7 days tour Tangier to Imperial Cities via the Sahara desert comes to a conclusion.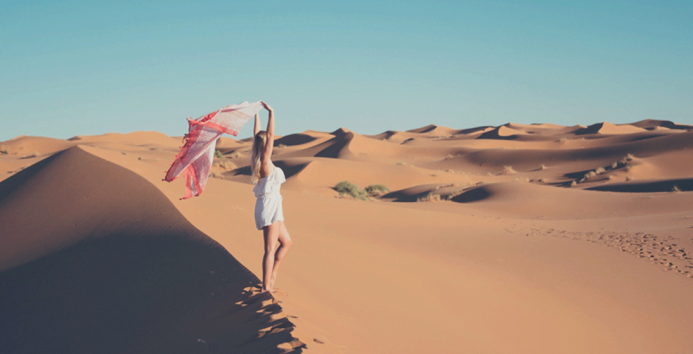 Note:
Please If the itineraries we offer do not meet your needs, please contact us. and tell us about your ideas, and one of our experts will contact you to help you create a one-of-a-kind trip…