Fes El-Bali Old Medina is made of thousands of narrow alleyways in an ancient medieval city that makes up what's believed to be the world's largest car-free urban zone. 
The Fes el-Bali Old Medina, which goes back to the eighth century, is a labyrinthine, disorderly, and busy area that makes up the oldest section of the city. The majority of Fes's museums, landmarks, and tourist trips are located inside city boundaries.
More than 300 districts and 9,000 lanes, most of which are dead ends, make up the Fes el-Bali Medina. The rule used to be that every community had a mosque, a Koranic school, an oven, a fountain, and a hammam, but that is no longer the case.
The area of Fes el-Bali in Fes, Morocco, has 9,400 winding alleyways that are far too tight for automobiles and packed for almost anything other than foot activity. Fes el-Bali has the distinction of having what is regarded as the largest metropolitan area without automobiles in the whole globe because of its confusing topography.
Fes also happens to be the largest remaining medieval city in the world. The streets of this city are filled with stores, booths, mosques, madrasas (Islamic schools), and vendors selling fresh meat, spices, and dates. One of the city's three main neighborhoods, Fes el-Bali, has several leather tanneries and places of worship, in addition to booths selling fresh fruit and tourist traps.
Due to how big the medina is, it might be difficult to obtain your bearings and locate the appropriate signs. It is very simple to get lost here. However, that's part of the pleasure since you never know where things may lead. Small beds & breakfasts and homestays can be found in the alleyways themselves. What initially appears to be a gloomy, dusty nook may really open up into a large, tiled room with soaring ceilings and elaborate wood carvings, as well as some extremely sweet, freshly brewed mint tea.
In 1981, Fes el-Bali was awarded the designation of World Heritage Site. The "Blue Gate," also known as Bab Bou Jeloud, which enters the pedestrian-only section of the city, is one of its most recognizable symbols. If you venture outside of Fes el-Bali, you'll discover a radically different side of the city, complete with vehicles, bus stops, and fast food restaurants. However, if you continue on, you may stroll alongside the city's dilapidated former perimeter walls. Fes el-center Bali may be seen from above and in the distance, giving you a fresh perspective on just how crowded and vibrant the historic city is.
Make sure your accommodations are in the medina, the city's historic center, as only the medina has recognizable winding lanes. The most upscale guesthouses are called "Riads." The Arabic word meaning "garden" is the root of the term "riad." Usually, they are more opulent and spacious than ordinary hotels. It is very advised to get a guide when navigating the medina.
There are two ways to explore the ancient medina: either grab a map or pay a guide. Finding an accurate map of Fes el-Bali is challenging but not impossible. You may purchase maps in several hotels and eateries.
The option of hiring an official guide is ideal for getting to know the city because you will arrive at all the points of interest, he will explain each monument to you, you will learn more about its culture, and—possibly most importantly—he will stop countless sellers, intermediaries, and fake guides from approaching you in an effort to sell you something.
The best thing to do is to take one of the two main streets, Talaa Kbira (the great hill) or Talaa Sghira (the tiny hill), and go through them while choosing alleys while attempting to maintain them as a reference if none of the aforementioned possibilities manage to persuade you. This is difficult, we must caution you.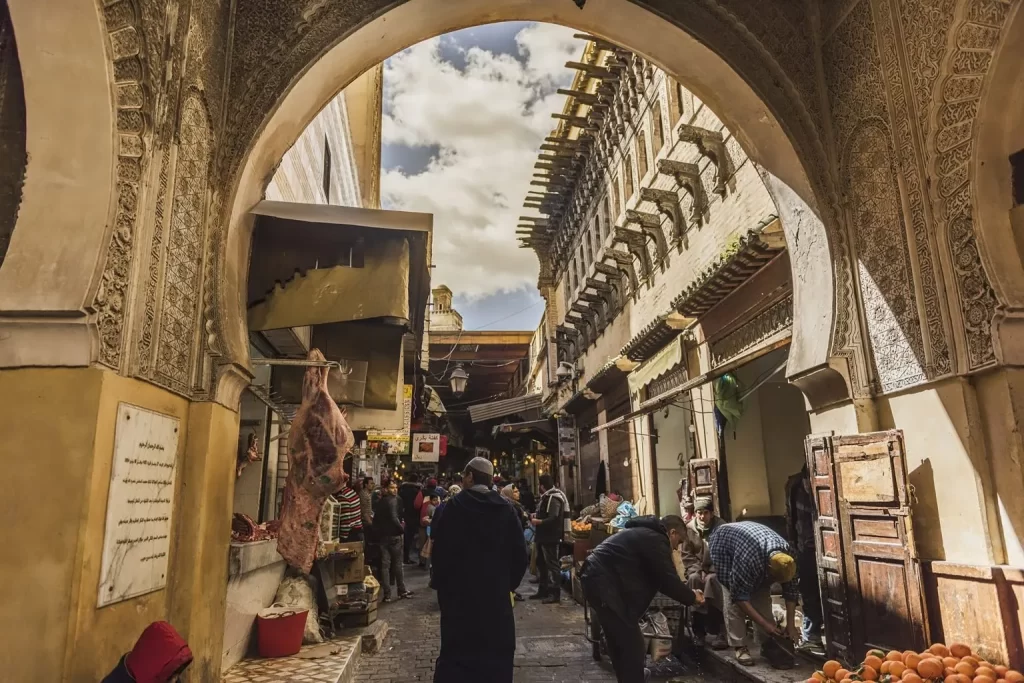 What to see in Fes el-Bali
The Nejjarine and Seffarine squares, the Bou Inania and Attarine Koranic schools, the large marketplaces on Talaa Kebira and Talaa Seguira streets, the Mausoleum of Mulay Idris, and other attractions are Fes's principal areas of interest.
The trip to Fes is not complete unless one chooses to walk a random alley and allow their instincts to lead them, in addition to the spots "with their own name." Anyone will return you to the tourist flow for a cent if you become severely lost.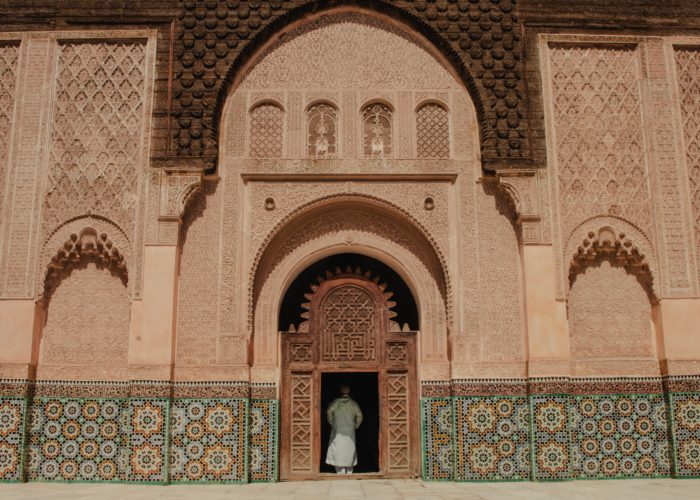 Signup our newsletter to get update information, news & insight.
Best 10 Reasons To Visit Morocco