Top Places To Visit In Morocco
Morocco is a wonderful place. Beautiful landscapes blend with a diverse range of cultural and architectural elements, representing the North African kingdom's exotic and eclectic origins.
Visiting Morocco is easy, thanks to the country's friendly and welcoming people. We've compiled a list of some top Places to Visit in Morocco on this page. So, here are some of the best places to visit in Morocco: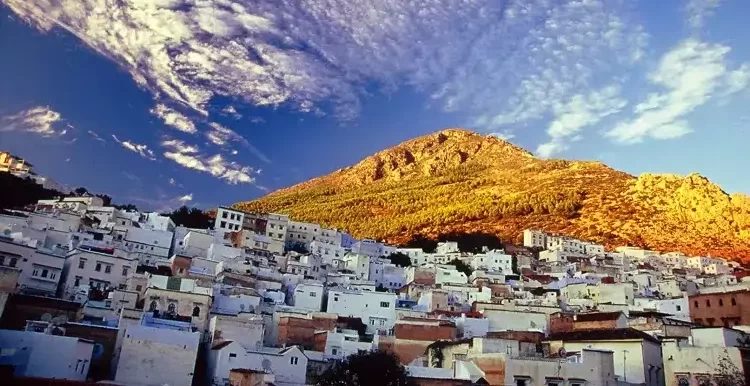 Chefchaouen is the first of the best places to visit in Morocco which is known as the "Pearl of the North," it is the one spot you should not miss when visiting Morocco. Chefchaouen is unquestionably the best place to visit if you're searching for new exotic destinations rich in history, culture, and a plethora of picturesque blue-washed doors.
Chaouen, as the locals refer to it, is a lot quieter and more peaceful than other Moroccan cities and towns. Chaouen's people fascinate me because of their simplicity and hospitality.
All about the locals soothes my soul, from their pure smiles to their distinctive facial features to their modest lifestyle. They make daily life seem effortless as they go about their simple lives. I enjoy sitting in a café and watching the locals come and go. I still roll my camera and savor some of those moments, but most of the time I just watch them go by and appreciate their special and strange way of life, which has little in common with ours. After a few moments of contemplation, I resume my stroll through the blue-washed narrow streets.
This town, nestled in the protective embrace of the mountains, is painted in a hundred shades of blue, with each corner displaying a different shade of blue.
One of my favorite things to do in Chefchaouen is to watch the sunrise from my Riad's rooftop and to tell you the truth, Chaouen has the most magical sunrise you'll ever see in Morocco. No words can adequately explain the charming view as the sun rises from the horizon, casting enough light on the blue houses while the mountains stand majestically in the background.
I still like to climb up the hill to the Spanish mosque and watch the sunrise from there, where a beautiful view of the city unfolds.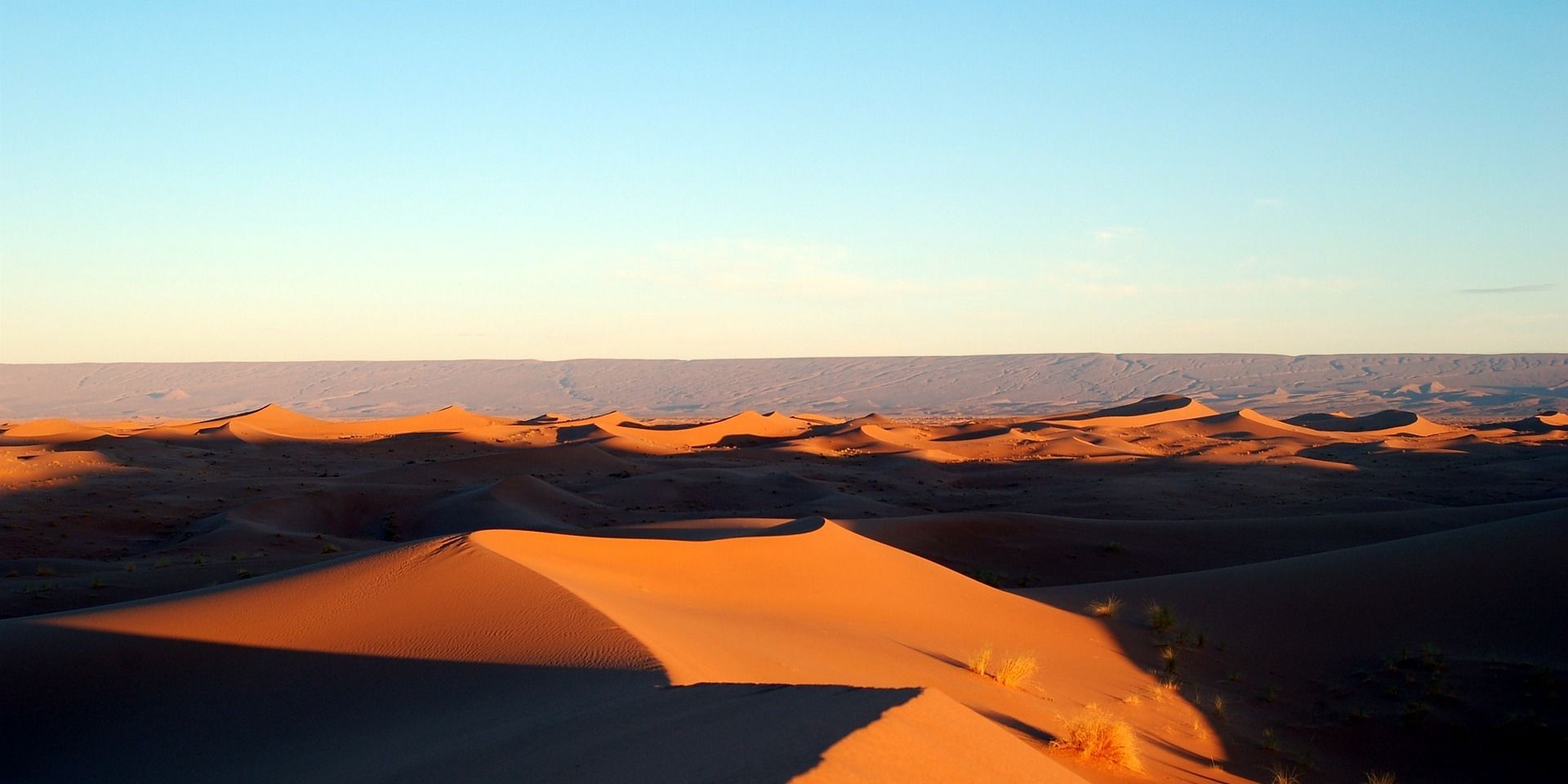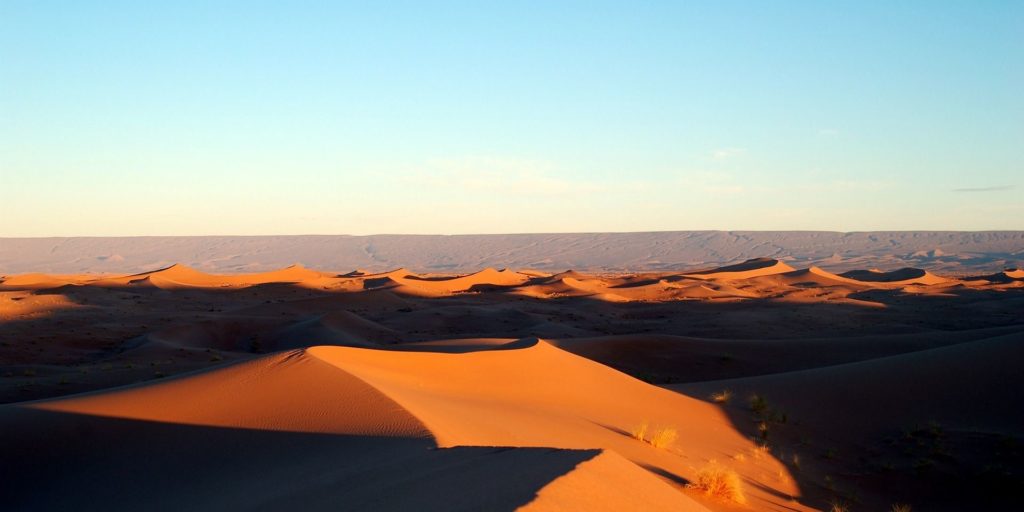 The Merzouga Desert is the most spectacular part of Morocco's Sahara Desert, with stunning reddish-yellow undulating dunes that are just what you picture when you think of a desert. While Algerian and Libyan sand dunes are more well-known, the Erg Chebbi dunes, south of Merzouga, are extremely impressive, standing 492 feet (150 kilometers) high.
By car or bus, it takes 10 hours to get from Marrakech to Merzouga (341 miles – 550 km). Since the distance is so great, you'll usually stay in a hotel halfway through your trip.
Health and wellness tourism: During the months of July and August, more visitors flock to Merzouga to partake in Sand Baths treatments. Since the temperature is higher during these months. The treatment consists of burying the patients in burning sand for 5 to 10 minutes at a time, followed by periods of rest during which they must hydrate themselves by drinking spearmint tea. Routes through Merzouga's desert
Some of the activities you can do while being in the Merzouga desert; When you arrive in the desert, you will ride a camel to your campsite. You will spend the night in a Berber tent as the resting place. At dusk, you'll usually have a traditional meal, which is sometimes followed by musicians who liven up the occasion.
One of the highlights of the trip is seeing the sunrise first thing in the morning. Also, routes and excursions in the area for 4×4, dromedaries, quads, buggies, and bicycles. Beautiful landscapes abound in this area, as do numerous routes and tracks suitable for 4×4 vehicles.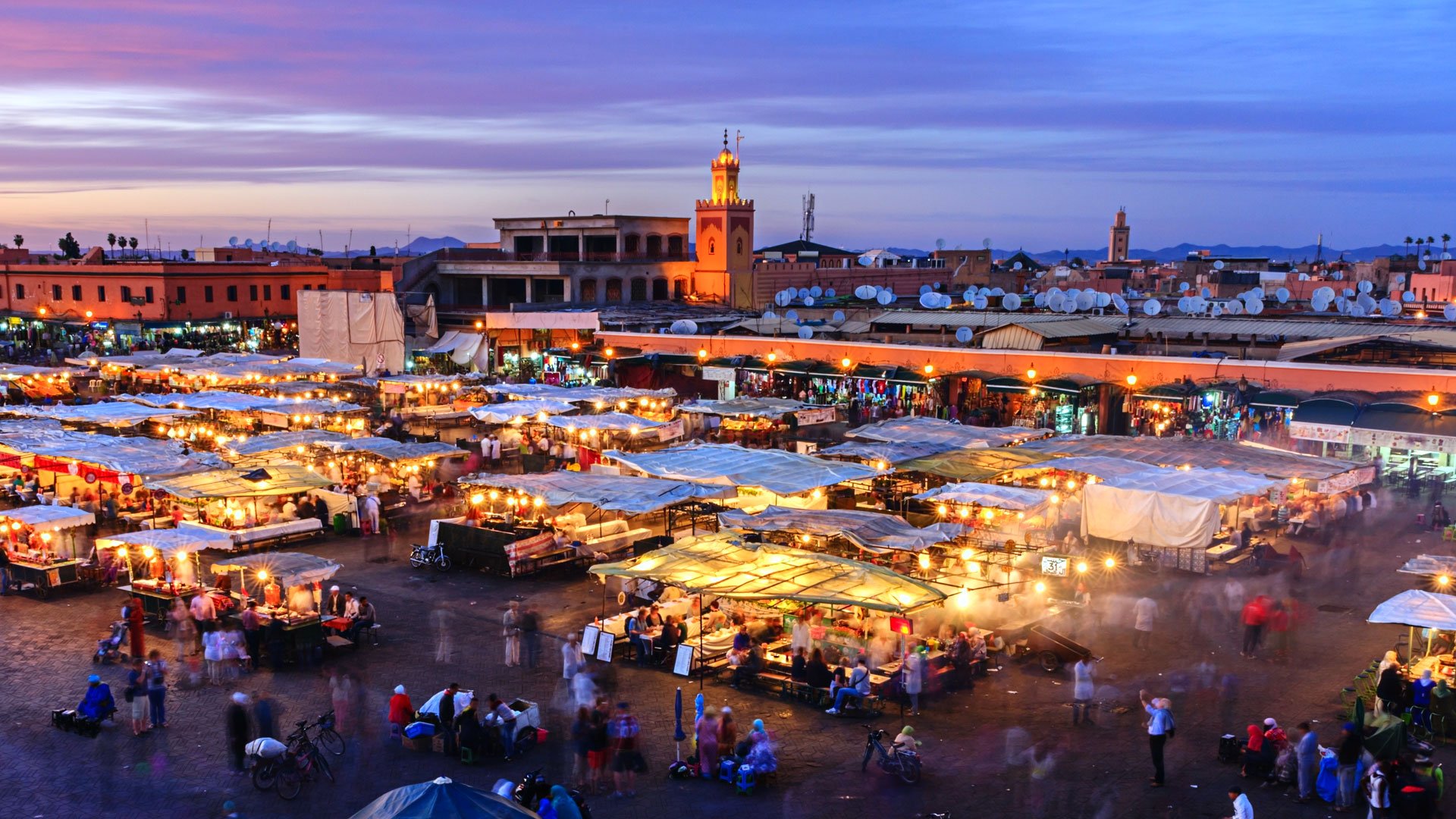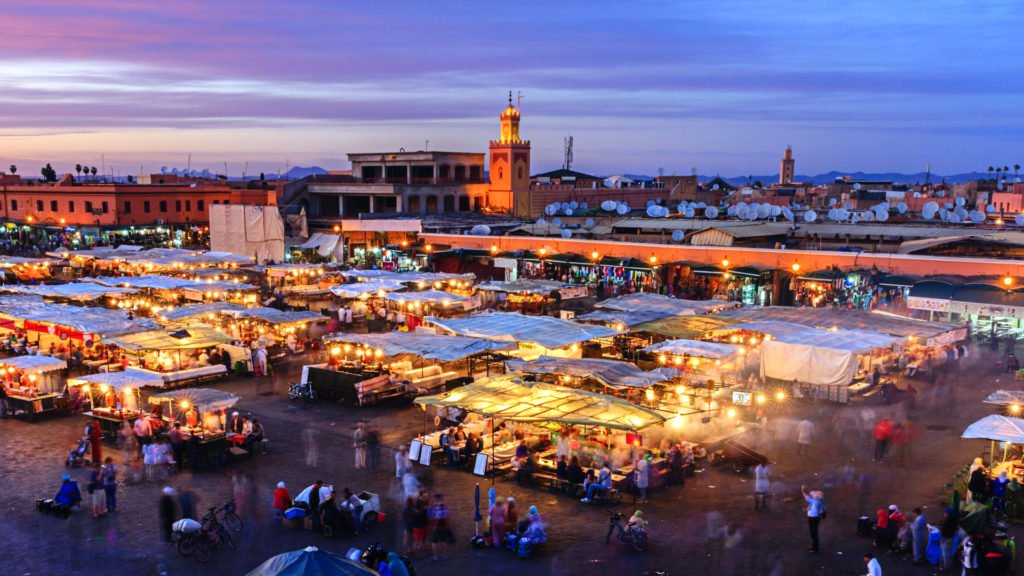 When you think of Morocco, the first city that comes to mind is Marrakech or "Amur -akush in the Amazigh language." A visit to this city is a must on any trip to Morocco. Marrakech, also known as the Red City, is Morocco's second-largest city. Marrakech Medina is a vibrant city of entertainment and is known as one of Morocco's pearls. It is a major economic hub with a number of emerging industries and markets.
Marrakech is a city that can be appreciated by wandering around and taking in the atmosphere. We recommend that you visit it and enjoy its various corners; if you do not have much time, it is not worthwhile to become exhausted by trying to see it all because we will lose the essence of the city. These are some of the must-see sights in Marrakech for your information.
– The Koutoubia Mosque
– The Gardens of the Menara
– Jemaa el Fna Square
– The palace of Bahia
– Walls of Marrakech
– The Majorelle Garden
– The Mellah of Marrakech or Jewish Quarter
– KoubbaBa'Adiyn …etc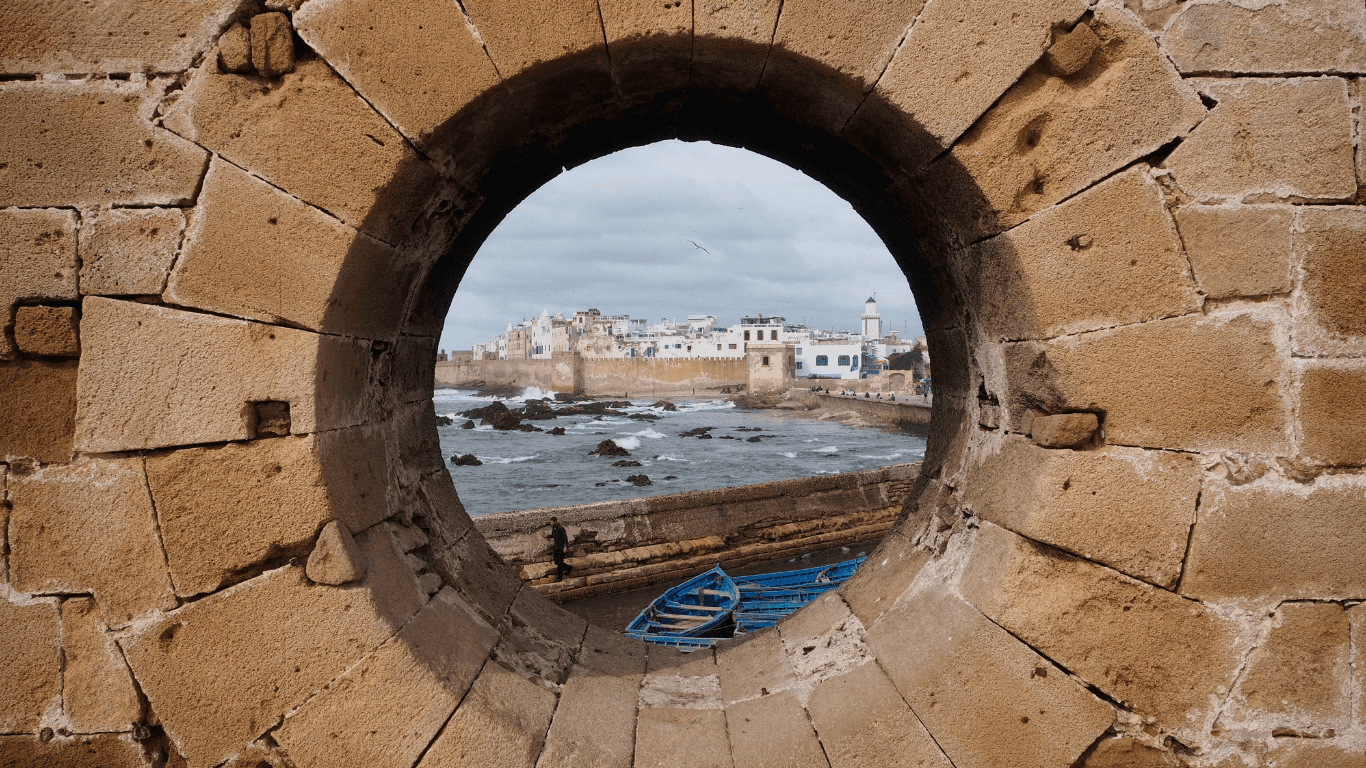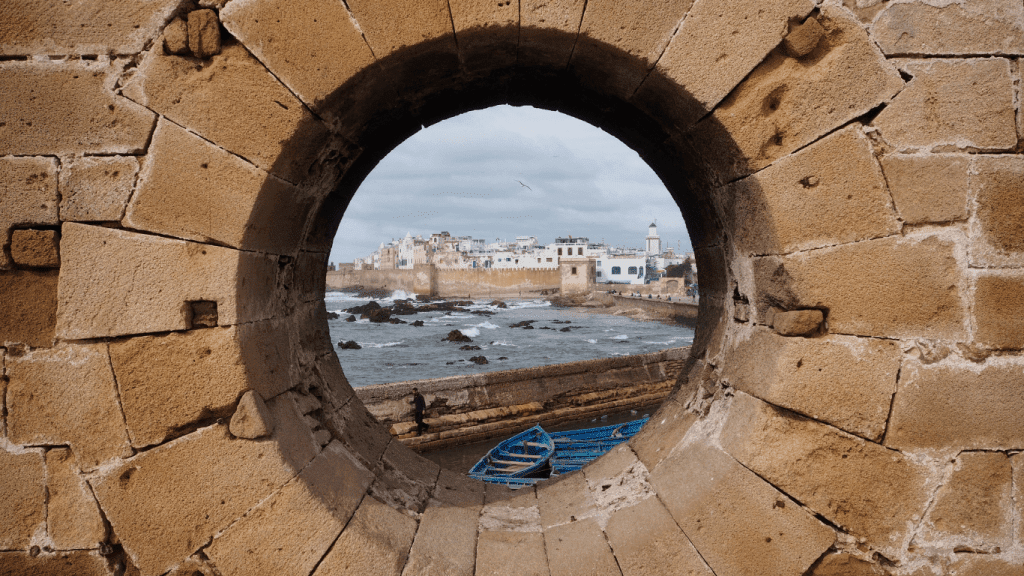 Essaouira, also known as Mogador in Amazigh (Berber) language (the wall owner), is a Moroccan city on the Atlantic coast blasted by trade winds and home to around 80,000 people. This is a lovely coastal town with a fascinating past that has evolved into one of the most beautiful and fascinating places on the country's Atlantic coast.
Tourism is booming in this town, which is known for being an exceptional seaside resort and for its natural reserve on the island of Mogador, as well as for its Medina, which has been designated as a UNESCO World Heritage Site.
Essaouira, on the other hand, has become an essential stop on any trip to Morocco. So far, seven of the country's many gems have been designated as UNESCO World Heritage Sites. This right also extends to the Medina of Fez (admitted in 1981), the Medina of Marrakech (1985), and the Ksar of Ait-Ben-Haddou, in addition to Essaouira (1987), the Volubilis archaeological site (1997), and the Tetuan Medina (1997).
Essaouira's beautiful Medina, which is created by large streets full of galleries that give way to numerous workshops of artisans, small shops of all kinds, coffee shops, and restaurants, is one of the places we must visit. The whiteness of the house walls, as well as the blue of the windows and doors, instantly impress the tourist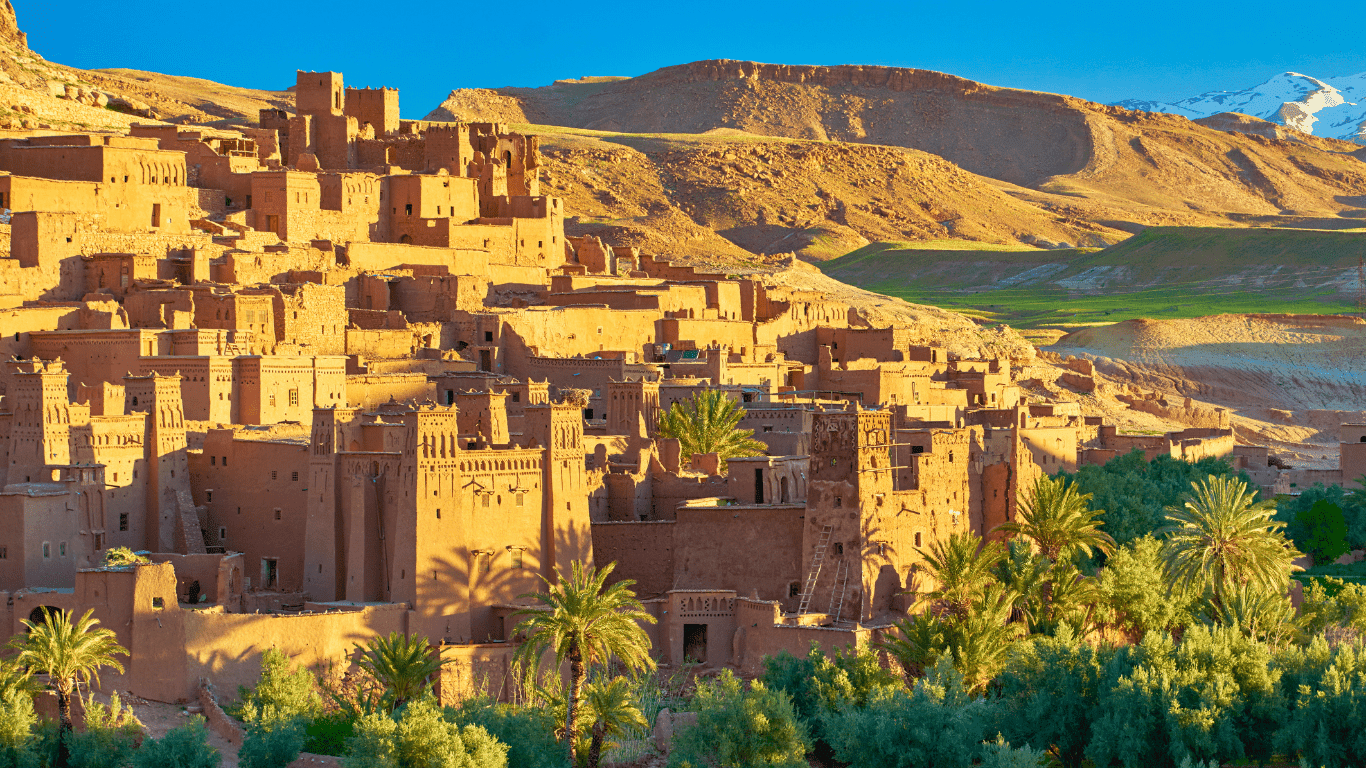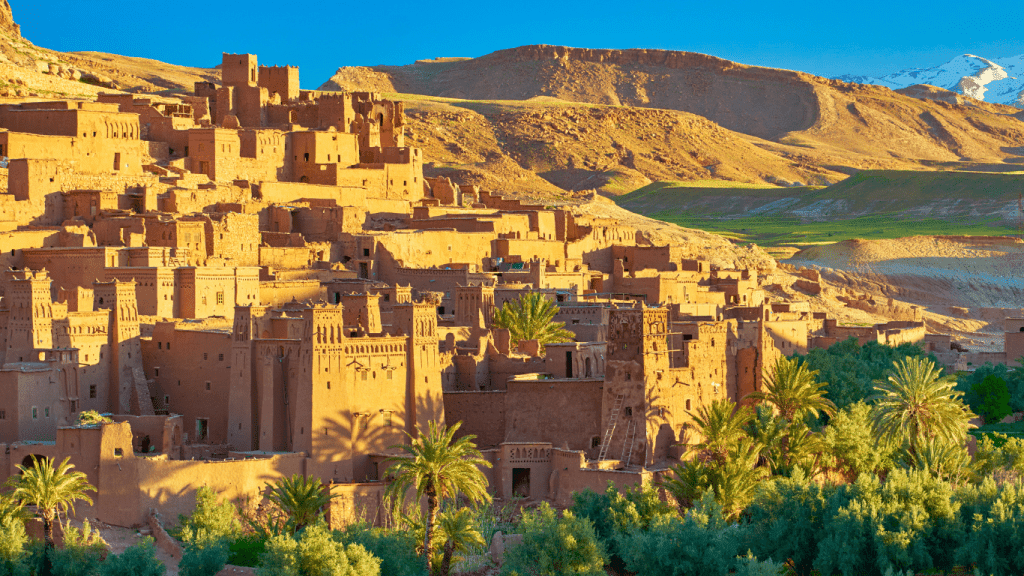 Ouarzazate, also known as The Desert Gate, is known for its diverse landscapes, its people's hospitality, the richness and diversity of its folklore, and the architectural authenticity of its setting.
Ouarzazate is located in the south of Morocco. Its name comes from a Berber word that means "without noise or misunderstanding." It is often visited by visitors on their way to the Sahara Desert.
Ouarzazate is booming in the film industry because its area provides a stunning natural landscape for filming, attracting major producers and directors of Hollywood films. Many well-known feature films, including many Oscar winners, have been shot in this city's film studios. (Kundun, Gladiator, Asterix and Obelix, tea in the Sahara, Babel, Lawrence of Arabia…) Three film studios and a museum are located in the area.
Ouarzazate is well-prepared for tourism, with a wide range of high-quality hotels and more than a thousand rooms (3,937 beds). Which provides all of the prerequisites for staying and enjoying the city and its environs.
1. Kasbah of Taourirt
2. Film Studio Atlas Ouarzazate
3. Around Ouarzazate
4. Ksar- Ait Benhaddou
5. The palm grove of Ouazarzate
6. Palmeral Ouarzazate
Signup our newsletter to get update information, news & insight.
Best 10 Reasons To Visit Morocco