10 days desert tour from Casablanca
WHY BOOKING this 10 days desert tour from Casablanca?
This 10-day desert journey from Casablanca to Marrakech is one of the greatest Morocco itineraries, encompassing the bulk of the country's most well-known towns and sights. Tours leaving from Casablanca may be tailored to the needs of each individual customer. Get a quote for this 10-Day Desert Trip from Casablanca now!
This 10 days desert tour from Casablanca to Marrakech is one of the best Morocco itineraries, covering the majority of the country's most popular cities and sites.
The schedule for tours departing from Casablanca can be customized to meet the preferences of each client. Today, get a quotation for this 10 Days Desert Tour from Casablanca!
Highlights of the 10 days desert tour from Casablanca:
Exploring Casablanca and Rabat
Discovering the rich history of the region of Fez-Meknes
Enjoying the natural landscapes of the road to Merzouga
Spending the night in the desert
Exploring the desert region
Visiting Ouarzazate and Ait Benhaddou
Exploring Marrakech
We will start our 10 days desert tour from Casablanca to Marrakech in Casablanca, the economic capital of Morocco, where you will have a full tour of the city and all of its important monuments. We will then drive to Rabat, where you will check in at your hotel. Then you will spend the rest of the day exploring the beautiful city, with its old medina and all the traditional architecture you can see there.
In addition to that, you will get to visit the mausoleum of Mohammed V, which is a masterpiece of traditional Moroccan mosaic work. The mausoleum holds the tomb of the late king of Morocco. Next, you will continue your exploration of the city, taking a walk alongside the ramparts of the royal palace. At the end of the day, we will take you back to the hotel where you will have dinner and spend the night.
The next morning, we will leave for the imperial city of Meknes, which you will get to explore through its old Medina, and it's a main historical monument: Bab El Mansour Gate. Following that, we will leave for Volubilis, which is a city of ruins that the Roman Empire left in Morocco, with preserved mosaics and landscapes that date as far back as 1 AD. Our last stop of the day will be the spiritual town of Moulay Idriss, where is buried the founder of the first Islamic dynasty in Morocco. Finally, we will drive to the city of Fez to spend the night at a local hotel.
This day will start after your local guide comes to pick you up from your accommodation. Fez is a beautiful city that doesn´t fall short on the amazing things it has to offer: from artisanal crafts to traditional food, passing by souk markets… etc.
You will get to experience a whole new world, as you´ve never seen before. Fez is also home to the oldest university in the world, the Karaouine University, which you will visit alongside the rest of the old Medina, a recognized UNESCO world heritage. We will walk around the narrow streets and alleyways of the old medina, as well as visit the Royal Palace and the city´s Jewish district, the Mellah. You will have dinner and spend the night at your hotel.
For your second day in Fes, you will get to discover more of this city´s breathtaking charm, as you´ll wander around the narrow streets of the old medina. Just like Florence or Athens, Fes is an immensely important imperial city historically and culturally. You will feel like you´ve traveled to a magical place far away, straight out of an Arabian night´s fairytale. Once again you will have dinner and spend the night at the same hotel as the night before.
Today begins our trip towards the south of the country, starting from the village of Midelt where we will stop to witness the panoramic views over the top of the High Atlas Mountains. Then we will continue driving to the city of Errachidia, one of the main cities of the desert, before finally arriving at Merzouga. In Merzouga, you will get to experience the true desert culture, by spending a night in the middle of the desert and sleeping in a Nomadic style tent just like the locals of the area. Something else you wouldn´t want to miss is the opportunity to gaze at the starry night sky.
This next day we will make sure to wake you up in time to witness the beautiful sunrise over the desert dunes. We will then spend the morning exploring the Bordj East Forst in Erfoud city. After that, we will head straight to Tinghir, in order to discover the beauty of the Moroccan Grand Canyon, and the Todgha gorges. The gorges´ natural rock formations attract amateur and professional climbers alike, from all over the world.
Finally, we will drive by the town of Kalaat M´gouna, which is the Moroccan capital of Rose production. A neighboring town to Kalaat M´gouna in Boumalne, where you will get to see the Valley of Dades. We will reach our destination, Ouarzazate, where you will spend the night in a hotel.
You will spend the entire morning exploring the Hollywood of Morocco, Ouarzazate, and its famous Kasbah of Tifoultoute. This is where all sorts of artisanal merchants are displaying their handmade products and creations for sale. After we're done with that, we will pay a visit to the star of the desert, the Kasbah of Ait Ben Haddou. Standing strong in the middle of Almond trees, the Kasbah of Ait Ben Haddou is most famous for being the film setting for many international movies. Finally, we will arrive in Marrakech, where you will spend the night in a hotel.
After breakfast at your accommodation, your local tour guide will come to pick you up in order to begin your exploration of the red city, Marrakech. This city is home to Jamaa´ El Fna, the busiest and biggest square in North Africa that holds many traditional artisanal sellers and merchants, storytellers, snake charmers, stalls for traditional food, and all kinds of entertainers.
Marrakech has many other jewels to offer, that you will, of course, get to visit, such as the Majorelle and the Menara gardens, the Saadies tombs, the Bahia Palace, the Koutoubia Minaret, and more. Finally, you will have dinner and spend the night in your hotel.10 days Casablanca desert tour.
We will start the day by having breakfast in Marrakech, after which we will drive to the city of Essaouira. You will be amazed by the unique architecture that you will see, which is reminiscent of a time when the Portuguese were taking over the city. You will get to enjoy the golden beach of the city, as well as its other breathtaking landscapes and its old Medina. We will then head back to Marrakech where you will be provided with dinner and overnight accommodation.
Our 10 days desert tour from Casablanca to Marrakech will end here, as you will fly back home packed with unforgettable memories from your stay in Morocco. Your transfer to Marrakech airport will be arranged.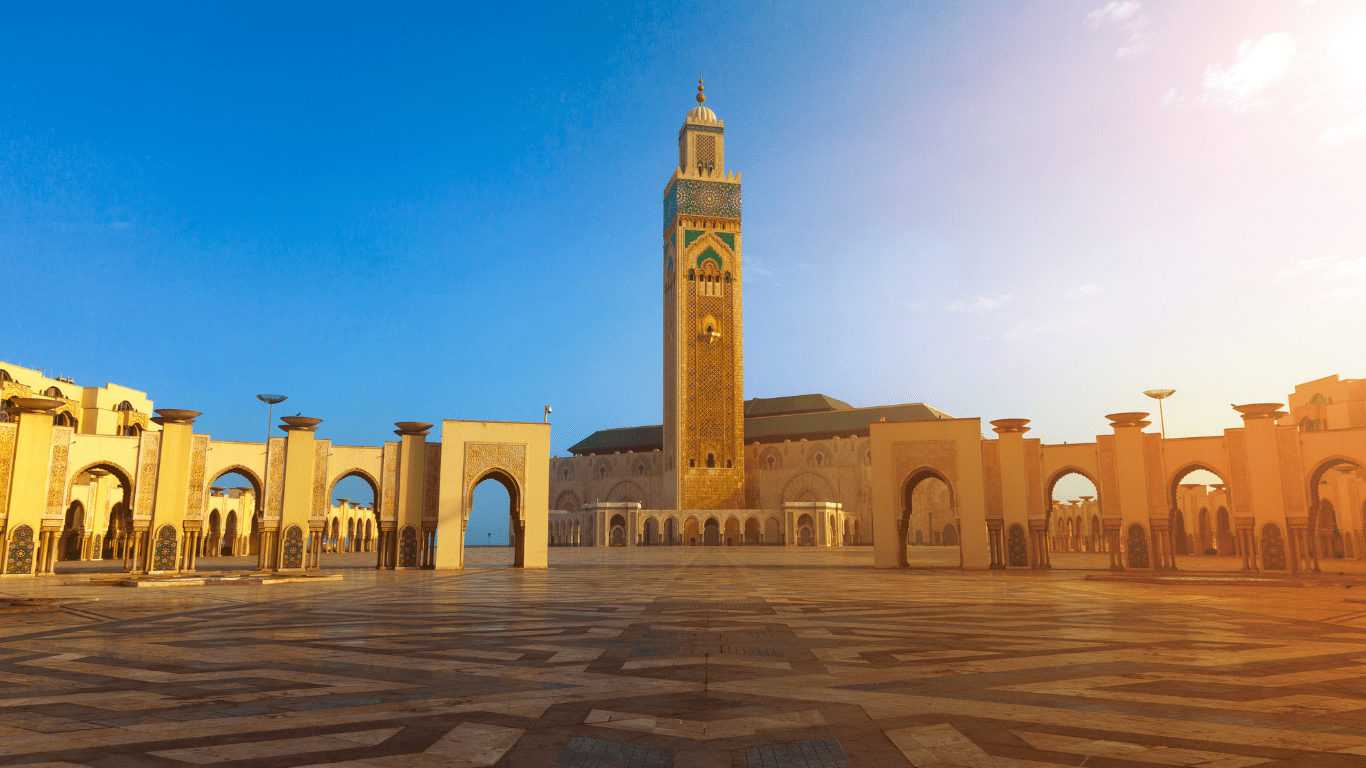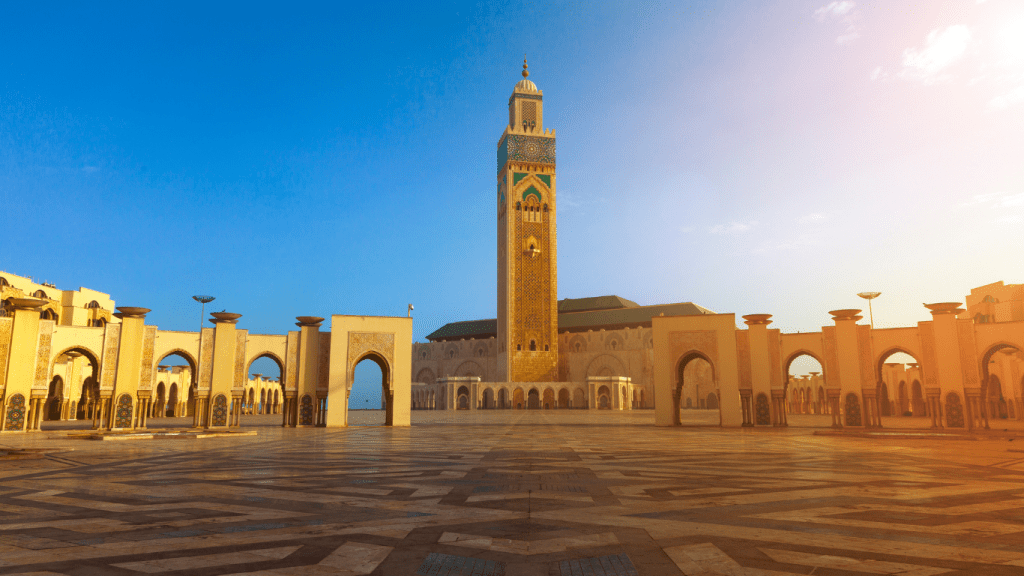 Why reserve with Let's Visit Morocco?
3 day trip Fez to Marrakesh Amazing trip! We had Mohammed as a guide and he was so sweet and caring. The advantage of being in a small group is that you get to stop wherever you want to take pictures, you simply need to ask! We are backpackers so we weren't too sure about the hole organized trip thing but it was perfect as we were in a small group and had a lot of freedom! Thank you so much Mohammed for this amazing time!

Viagem Incrível A viagem foi incrível, curti vários lugares, experiência única que vale muito a pena, um país com uma cultura marcante e pessoas acolhedoras, recomendo conhecer Marrocos.

"Magical Trip in Morocco" I'm so glad I found this travel agency to be my host in my trip. They provide extraordinary programs, which we wholeheartedly recommend to all who want to see the real Morocco. The food and clothing that this country have are very unique and worth the whole way here, and sleeping in the desert camp under the open sky, where only the sky is our blanket is magical. You can go by riding camels or take a 4×4 they back to the hotel which gives you the choice to choose your best way. The attendants are very kind and provide a high quality service. If you are planning to visit this wonderful country, make sure to rely on this agency and you are guaranteed to have a magical experience. Add this in the end... Thank you Hassan, and see you soon again Let's Visit Morocco
A New Fave Destination "Expectation vs. Reality" the line I want to describe about Morocco.😊 At first, I don't have high expectation about the country but when I landed on it, I felt "WOW". I felt like I am in my comfort zone. The travel agency is so accommodating and friendly. They entertain and guide all of us in every destination. So far, All of the places had a really great impact just like ice cream that have so many flavors that in every taste of it, you feel satisfied! It was really a great experience and a new fave destination that I want to go back and where my heart felt at ease. I really recommend this place and the travel agency for a worthy and memorable travel. ❤️❤️❤️❤️❤️❤️

Incredible and exotic Morocco worth a visit more than looking at pics or videos. Amazing food, accommodations and wonderful sightseeing and World Heritage sites. Highly recommended!!! Come travel, explore and discover Morocco!!!

"lo mejor de lo mejor" "Marruecos es un gran lugar para visitar y el uso de los servicios de esta compañía lo haría muy especial y memorable. Excelentes servicios y muy amigables y responderían todas las preguntas necesarias para conocer este país cultural"✌️😇

Paseo 🙂 Fuimos a Marruecos con mis amigos y fue una experiencia muy agradable, una organización increíble y el servicio que prestaban era impresionante,te explican muy bien si tenías alguna duda. La gente que trabaja es muy amigable y sociable. Pasamos un paseo inolvidable y la experiencia adquirida fue única, muy recomendable visiten Marruecos no se arrepentirán.

Grandes vacaciones Marruecos maravilloso Un viaje excelente, con un servicio de primera. Quisiera volver a repertir esa experiencia maravillosa.

Why don't you take the opportunity now? The tours offered here show a very attractive point of view of Morocco, definitely recomended! The guide Hassan will welcome you, and solve all of your questions in a way that will make you feel like at home.

"Marruecos con let's visit Marroco" Gran tour a Marruecos, los lugares, la historia que te explican, la paciencia que tiene al explicar todo, mostrar la cultura del lugar, muy recomendable 👌.

Note:
Please If the itineraries we offer do not meet your needs, please contact us. and tell us about your ideas, and one of our experts will contact you to help you create a one-of-a-kind trip…
For personalized excursions, you will be the only passenger in the car.
Each couple has their own room in the hotel or riad, as well as a tent in the desert camp, out of respect for your family circumstances.
You don't need to bother about a meeting spot; just tell us the address of your hotel, and we will come to pick you up.
3 Days Tour From Fes To Marrakech
4 Days Tour From Marrakech To Fes
5 Days Tour From Marrakech To Fes
7 Days Tour From Marrakech To Desert